Lewis Honors College Names Faculty Scholar in Entrepreneurship and Free Enterprise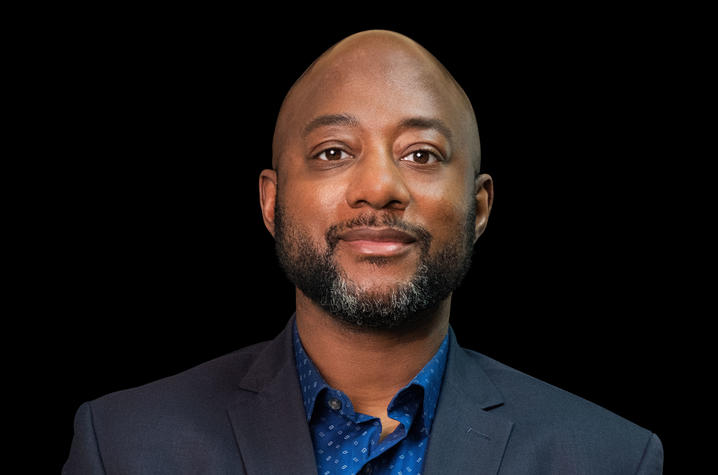 LEXINGTON, Ky. (Aug. 20, 2019) — The University of Kentucky Lewis Honors College has welcomed its second endowed lecturer, Patrick Walker, as the inaugural Ruth Jones Lewis Faculty Scholar in Entrepreneurship and Free Enterprise.
Skilled in business law, management and social enterprise development, Walker is a first-generation college graduate with over 20 years of combined expertise from federal research laboratories, higher education and private corporations. In the Lewis Honors College, Walker will teach courses titled Corporate Citizenship and Community Impact; Law, Ethics and Entrepreneurship; and Awakening the S.O.U.L. of Free Enterprise, which will explore how entrepreneurs such as farmers, rappers/musical artists and small business owners compete for profit while navigating the complexities of regulation necessary to protect public interests and balance the economy
"Upon interviewing for the position in the Lewis Honors College, I could sense immediately that the faculty and staff were extraordinarily talented, engaging and fully committed to innovative teaching, enlightened scholarship and collaborative service to the greater Lexington region and beyond," Walker said. "I am especially looking forward to the 'art' the students and I can create together in the Lewis Honors College."
For over 14 years, Walker has served as an award-winning business law and management professor at universities in St. Louis and Hampton Roads, Virginia. A co-founder and CEO of a thriving business consulting firm, Walker has conducted training and evaluations for local and national nonprofit organizations, entrepreneurs, small businesses and Fortune 500 companies as they navigate through critical management and legal decision-making processes. He has also facilitated diversity and inclusion training sessions for Boeing, Diversity Awareness Partnership, Edward Jones and Wal-Mart.
He frequently lectures on a variety of topics including business law, civic engagement, entrepreneurship, community economic empowerment, networking and race.
Walker received a Master of Business Administration from Hampton University and a juris doctorate from Regent University. His research explores jurisprudence and the intersectionality of legal, ethical and managerial decision-making in entrepreneurship, free enterprise and social enterprise development as practitioners use frameworks to manage people, processes, profits and philanthropy.
"Patrick brings a remarkable balance of talent and experience in the classroom as an educator and as an entrepreneur and advocate of economic innovation," said Christian Brady, dean of the college. "I look forward to working with Patrick and our faculty to further fulfilling the vision that Tom and Jan Lewis had when they established the college and these faculty positions."