Longtime UK Leader for Student Success Efforts Taking Over Student and Academic Life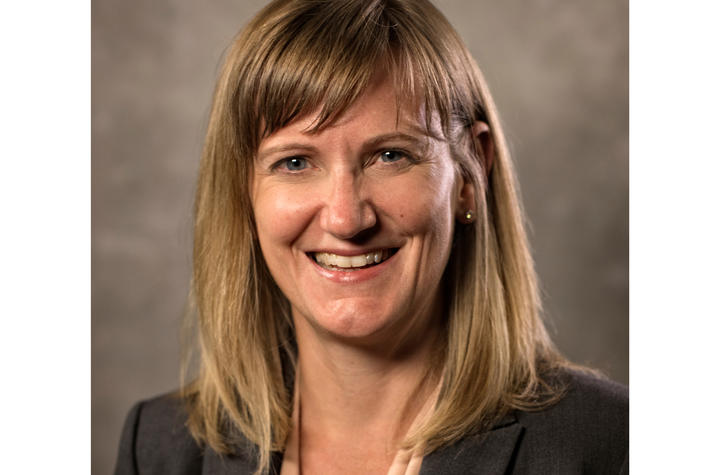 LEXINGTON, Ky. (June 21, 2019) — University of Kentucky Provost David Blackwell on Friday announced that a longtime UK administrator who has been one of the architects of the university's significant efforts to improve retention and graduation rates has been tabbed to oversee the institution's Division of Student and Academic Life.
Kirsten Turner will assume the responsibilities of the Division of Student and Academic Life (SAL) effective July 1, 2019. She replaces Greg Heileman, who is taking a position at the University of Arizona.
Turner currently is associate provost for academic affairs, a role in which she oversees key academic areas, including Institutional Effectiveness and Strategic Planning, Institutional Research and Advanced Analytics and Academic Decision Support. Most significantly, that includes the university's retention and graduation efforts. In the last few years, UK has reached historic highs for both retention and graduation rates.
In her new role, Turner, as associate provost for academic and student affairs, will continue to oversee those functions, but will add critical offices such as the Dean of Students Office, Academic Advising, Residence Life, the Counseling Center and a number of related functions within Student and Academic Life.
"During my time as provost, Dr. Turner has exhibited extraordinary leadership qualities and a talent for navigating across organizational lines to help UK progress toward our student success goals. I have full confidence in her ability to advance the cause of student success," Blackwell said in making the announcement during Friday's meeting of the Academic and Student Affairs Committee of the UK Board of Trustees. "She has formal training in higher education administration, long experience as a senior leader at UK and demonstrated accomplishment in leading across the institution toward strong improvements in student success."
Blackwell said Turner will conduct an extensive listening tour with all constituencies and organizations related to student success at UK during the month of July. 
"She also will lead a comprehensive and inclusive strategic planning exercise for student success and SAL shortly after she assumes the new role," Blackwell said. "The strategic planning exercise will deeply engage students."
Turner earned her Ph.D. at the University of Virginia's Curry School of Education in the Center for the Study of Higher Education. She holds a master's degree from the University of Kentucky and a bachelor's degree from Hanover College. Her research interests deal with student development, the public benefits of higher education as well as the current state of the American professoriate.
"I am passionate about what we are doing throughout UK to help ensure student success," Turner said. "We have made tremendous advances under the leadership of President Capilouto and Provost Blackwell, but there is more work to do and more progress to make. I am excited to be joining and working with a deeply dedicated and talented staff and faculty who are focused so intently on our students and their success both in and out of the classroom."
Turner has worked for the UK provost since 2016. Prior to joining the Office of the Provost, she served as chief of staff and assistant dean in UK's College of Arts and Sciences. She joined UK in 2004 as assistant dean for planning and analytics in UK's College of Arts and Sciences. Turner has taught graduate courses in the UK College of Education's Department of Educational Policy and Evaluation.