Faculty to Examine Brain Injury Services at Summit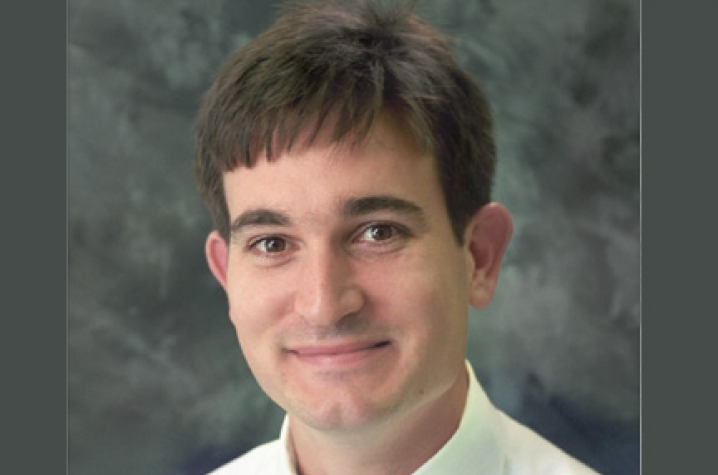 LEXINGTON, Ky. (April 7, 2010) - University of Kentucky faculty, along with colleagues from the Brain Injury Alliance of Kentucky (BIAK) and Cardinal Hill Rehabilitation Hospital, will participate in the 21st annual Brain Injury Summit, a forum created and hosted by the BIAK, Friday, April 9 at Cardinal Hill Rehabilitation Hospital in Lexington. The summit will examine the current state of brain injury services and support in the state of Kentucky.
The theme of the summit this year is "The State of the State," and will focus on research, community support and services, and epidemiology and prevention.
Malachy Bishop, professor in UK's College of Education's Department of Special Education and Rehabilitation Counseling, is chairing the event.
"Kentucky does not have a state plan for brain injury, and our hope is that this conference will lead to the development of such a plan," said Bishop. "Melinda Mast, executive director of BIAK, and her staff and board of directors are deeply committed to their mission of serving those affected by brain injury through advocacy, education, prevention, service and support, and the summit is an extension of their work."
Other UK presenters will include Edward Hall, UK professor of anatomy and neurobiology and director of the UK Spinal Cord and Brain Injury Research Center; Jonathan Lifshitz, assistant professor of anatomy and neurobiology and researcher with the Spinal Cord and Brain Injury Research Center; and Roger Humphries, chair of the department of Emergency Medicine at UK Chandler Hospital. They will be presenting on research and education, describing the programs being conducted in Kentucky and at UK.
Michael Singleton, injury surveillance coordinator for the UK Kentucky Injury Prevention and Research Center (KIPRC), will present along with several other researchers on prevention and epidemiology of brain injury in Kentucky. The KIPRC is a partnership between the Kentucky Department for Public Health and the UK College of Public Health that combines academic investigation with practical public health initiatives.  
Walter High, a neuropsychologist and Cardinal Hill Endowed Research Scholar in UK Physical Medicine and Rehabilitation, will present with colleagues from Cardinal Hill Rehabilitation Hospital, the University of Louisville, and Frazier Rehabilitation Hospital on model care systems in Kentucky.  
Bishop will be presenting on three recent research projects UK completed with the BIAK looking at the services available to brain injury survivors and their families, and their impact on survivors' quality of life. Bishop and his team are working with BIAK and service providers around the state on establishing a best practices approach to community service provision in Kentucky.
"The summit is an opportunity for people to learn about the tremendously exciting research being done in Kentucky and by UK researchers," said Bishop. "But another purpose of this conference is to address the many ways in which Kentucky needs to improve in the areas of brain injury prevention, treatment, rehabilitation, and services. There is a dramatic need for greater attention to brain injury and those who are living with brain injury, and to preventing brain injury, particularly in Kentucky where our rate of brain injury is more than twice the national average. "
According to Bishop, brain injury affects one in five households in Kentucky, and nationally, brain injuries are six times more prevalent then breast cancer, AIDS, HIV, spinal cord injuries, and multiple sclerosis combined. In the next 12 months, 22,500 Kentuckians will sustain new brain injuries severe enough to require hospital care. Brain injuries are the leading cause of death and disability in young children, and about 25,000 of the U.S. troops have been treated for brain trauma received during combat in Iraq and Afghanistan. 
To learn more about the conference or to register, visit www.biak.us or call 1-800-592-1117.