Staff Senate to Host Total Compensation Lunch and Learn, April 24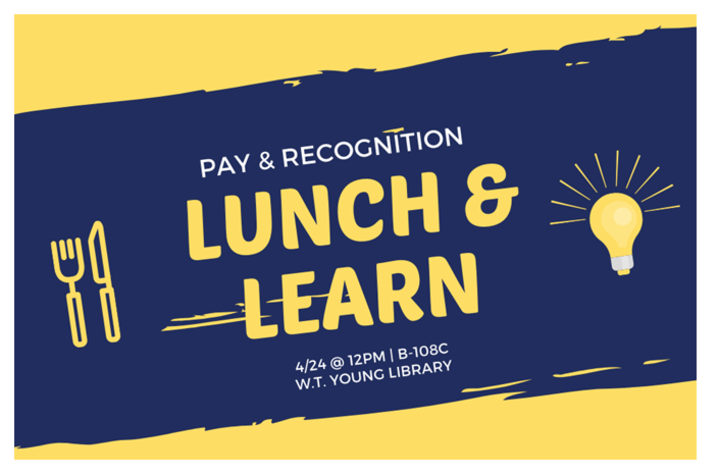 LEXINGTON, Ky. (April 22, 2019) — Staff Senate and University of Kentucky Human Resources will host a Total Compensation Lunch and Learn from noon to 1 p.m. Wednesday, April 24, in the multipurpose room (B-108C) of William T. Young Library and online via Zoom. 
Total compensation is made up of more than take home pay, but how often do we discuss total compensation and the full scope of benefits and recognition opportunities available?
This lunch and learn will discuss the university's compensation philosophy, as well as how pay is compared to the market. It will also highlight the different benefits and perks that make up total compensation in addition to base pay. You will leave with more understanding of how compensation is set at the university, opportunities for recognition and additional ways to recognize employees.
The Total Compensation Lunch and Learn is part of a series of lunch and learns hosted by Staff Senate to better educate staff and faculty on topics such as benefits, university history and information technology services. 
Employees are encouraged to bring their lunch; however, light refreshments will be provided. Employees may attend in person or online via Zoom. To register, click here.