UK Pharmacy Student Receives Leadership Award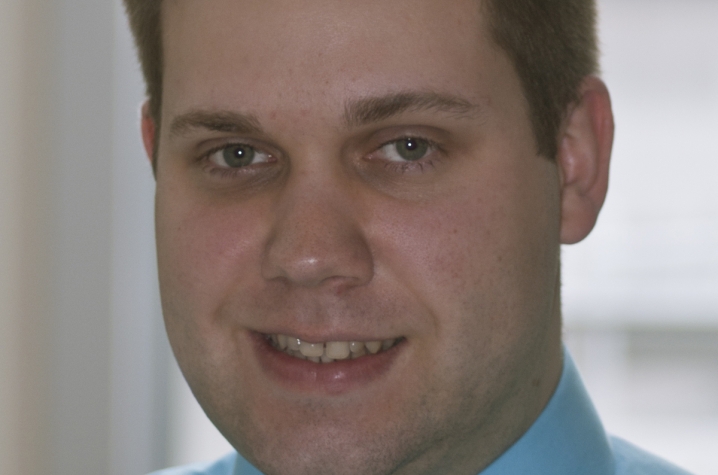 LEXINGTON, Ky. (April 29, 2013) — Stephen Polley, a third-year Pharm.D. student in the University of Kentucky College of Pharmacy, has been selected as a 2013 recipient of the American Society of Health-system Pharmacists (ASHP) Student Leadership Award.
Polley, from Tollesboro, Ky., was selected because of his "achievement in health-system pharmacy practice and campus leadership." He is one of 11 pharmacy students across the nation that was selected to receive this honor. 
"I am humbled to be recognized by ASHP with such an honor," said Polley, who also is pursuing a master's in public administration from UK. "I thank everyone who helped me get to this point in life – from my family and teachers from Lewis County to the faculty and my peers at the UK College of Pharmacy who challenge and encourage me every day. I am blessed to have been surrounded by great people, without them my efforts would be futile."
Polley has served in many leadership roles during his tenure at UK, including his current service as president of the UK Student Society of Health-system Pharmacists (SSHP). Last year, Polley was one of 20 pharmacy students across the nation to be named a Johns Hopkins Hospital Pharmacy Intern. Earlier this year, he was appointed to the ASHP Council on Therapeutics.
"This recognition is well-deserved," said Aaron Cook, an adjunct faculty member and advisor to the College's Kentucky Society of Health-System Pharmacists/SSHP student organization. "Stephen is a terrific leader who is primed to make an impact on the pharmacy profession."
As part of the award, Polley will receive a $2,500 cash award, a drug information library, and a commemorative plaque.
"Stephen has been and continues to be a fantastic pharmacy student," said Timothy Tracy, dean of the UK College of Pharmacy. "This award is also a great example of how the UK College of Pharmacy provides a unique educational opportunity to our students – an education that allows our students to compete for and receive the nation's top pharmacy awards."
Polley is the sixth UK student in the past eight years to win this award, continuing a proud UK tradition of excellence. Tyler R. Whisman won the award in 2006, Brittany Warrick claimed the honor in 2008, Joshua Elder received the honor in 2009, Alex Flannery won the award in 2011, and Casey Combs was a recipient in 2012.