Foods Systems Innovation Moves Forward at UK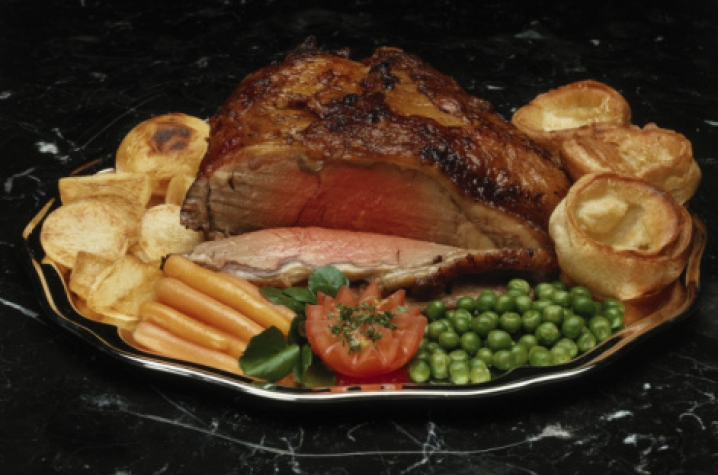 LEXINGTON, Ky., (July 11, 2011) – It's been an active year since the University of Kentucky Food Systems Innovation Center opened its doors in May 2010. Companies from "ma-and-pa" businesses to food giants have used the center's services. And the center's list of clients and services continues to grow with the recent renovation of the sensory laboratory.
"Let's just say that we want to become the center of excellence for sensory studies among universities. That's our goal," said Angela Anandappa, the center's program coordinator.
"And we have a lot of unique opportunities," said Gregg Rentfrow, assistant extension professor in the UK Department of Animal and Food Sciences. "We have a lot of major restaurant chains that are based in Kentucky. Yum! Brands, Fazoli's, Texas Roadhouse, and we've got a lot of food companies like Sara Lee and White Castle."
Phase one of renovating the sensory laboratory included new lighting—red for some studies to mask the type of meat and how it's prepared—new air- and light-tight wall panels that connect the adjoining kitchen with lab booths and allow for the passing of food to study participants, and a new yellow paint color designed not to influence participants' sensory perceptions. The kitchen was updated with new appliances.
Anandappa's future plans for the lab include a computerized system for tallying the study results in real time.
"That would make us state-of-the-art," she said.
Even before the renovations, though, the lab was busy. Rentfrow said Fazoli's used the facility to do market research a few years ago, and center personnel have done sensory research on meat products and conducted wine tastings. Anandappa said they can do "pretty much any food product" with their kitchen, which includes ovens and fryers.
At present, the center recruits panelists for sensory studies primarily from the Lexington area.
"If that doesn't fulfill the need, then we can gather people throughout the state," Rentfrow said. "
More sizeable studies are usually conducted for the large companies because of the cost. It's not unusual to have 500 panelists participate in a study, and often those panelists require a two- to three-week training in how to pick out certain characteristics of the food they test.
"In meat, it's very difficult for the human mind to distinguish between tenderness and juiciness," Rentfrow said. "If it's juicy, they'll mark it as being tender, but we can train those people to separate those two. Or if we've got a milk study going on, people might notice an off-flavor, but they can't identify it. We can train people to detect what that off flavor is."
Being able to distinguish between various flavor attributes and characteristics is important to companies that are in the process of creating a new product.
 
In addition to sensory studies, the UK Food Systems and Innovation Center staff offers many other services to companies, no matter what their size. They create nutrition labels for new food products and conduct shelf-life studies and market research. Joseph O'Leary, professor in the UK Department of Animal and Food Sciences, and Rentfrow are listed on the Food and Drug Administration's short list of process authorities, who evaluate data and ultimately suggest whether a product is suitable for FDA approval.
One of the center's goals is to provide students with opportunities with big food companies.
"That's where they're going to work when they graduate," Rentfrow said, "so we want to give them more practical knowledge to go along with their book and lab knowledge."
And, he continued, they're just not concentrating on the large food companies.
"We're able to do affordable research and development type programs for the small guy," he said. "I think we timed it perfectly. The Kentucky Proud program has grown, and we're able to help those folks create a safer product."
Safety is the center's number one goal, Anandappa said.
For more information concerning the UK Food Systems Innovation Center, visit its website at http://www.uky.edu/fsic/.
MEDIA CONTACT:  Carol Spence, 859-257-8324; Carl Nathe, 859-257-3200.