Scientific American Article Features UK Bed Bug Research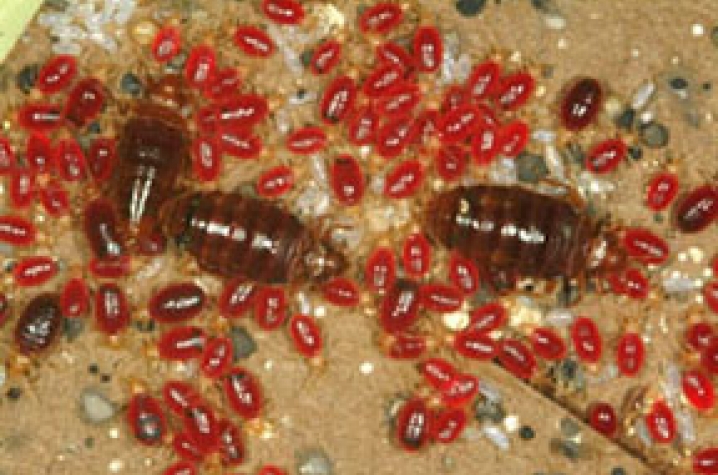 LEXINGTON, Ky. (March 13, 2012) – An article about bed bugs written by a professor in the University of Kentucky College of Agriculture was featured in the February issue of Scientific American, a leading magazine for science and technology information and policy.
The article titled, "Sleeping with the Enemy," was written by UK entomologist Kenneth Haynes. In it, Haynes discussed the origin of bed bugs, various scientific theories behind their resurgence, insecticide resistance and an overview of research UK entomologists are conducting to help pest control professionals improve control. The article also discusses curious aspects of bed bug biology that make this insect unique.
Bed bugs in the United States were largely eliminated by the insecticide DDT during WWII, but DDT was taken off the market for environmental and human health concerns. In 2000, bed bug populations began increasing. They are now appearing in homes of the rich and poor as well as hotels, movie theaters, retail stores and other locations.
Most bed bugs have some resistance to insecticides, which makes them very hard to control. Haynes and fellow UK entomologists Mike Potter and Reddy Palli found a population of bed bugs in Cincinnati that were resistant to 10,000 times the normal dosage of deltamethrin, a common pyrethroid insecticide. This is not an uncommon find for the UK entomologists, as they have found that more than 85 percent of bed bugs from samples across the country have some form of insecticide-resistant gene.
Current research efforts in UK entomology are focusing on different ways to make bed bugs more susceptible to pyrethroid insecticides with the goal that one day pest control professionals may be able to decrease insecticide resistance to bed bug populations on a case-by-case basis.