UK Research Named One of Top Chemistry Advances in 2011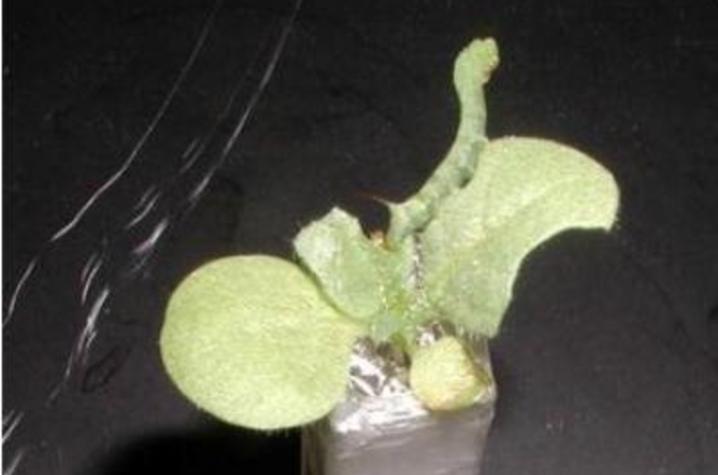 LEXINGTON, Ky. (April 12, 2012) ― A paper detailing the findings of University of Kentucky College of Agriculture researchers was selected as one of the top research breakthroughs in chemistry for 2011 by the editors of Chemical and Engineering News, a weekly magazine published by the American Chemical Society.
The paper, titled "Evidence for Biomagnification of Gold Nanoparticles within a Terrestrial Food Chain," was included in Chemical and Engineering News' "Chemical Year in Review 2011," which included excerpts of the superlative research achievements. Jonathan Judy, a doctoral student in the lab of UK soil scientist Paul Bertsch, wrote the paper. Co-authors include Bertsch and fellow UK soil scientist Jason Unrine.
Manufactured nanoparticles are found in many consumer products, such as electronics, pharmaceuticals and paints. The paper demonstrates that manufactured nanoparticles can enter the food chain and that nanoparticles can be biomagnified or increased in concentration as they move up the food chain. These discoveries suggest possible important long-term ecological and human health implications and underscore the need for developing procedures for the safe use and disposal of manufactured nanomaterials.
Researchers in Bertsch's lab were able to show much higher concentrations of gold nanoparticles in hornworm caterpillars after they fed on tobacco plants having far lower concentrations of nanoparticles.
"This unexpected recognition by the Chemical and Engineering News editors is a great honor and speaks highly of Jonathan's research capabilities," Bertsch said.
He added that the results from this work would help guide future research efforts focused on manufacturing nanomaterials that are safer for humans and the environment.