UK Research Featured in Human Molecular Genetics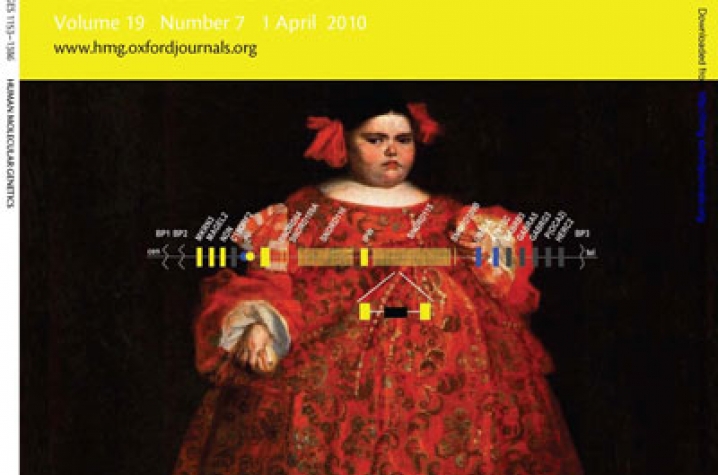 LEXINGTON, Ky. (June 9, 2010) — Researchers at the University of Kentucky College of Medicine have discovered a new class of RNAs, called processed small nucleolar RNAs, or psnoRNAs. These regulatory nucleic acids control other genes in the body. One psnoRNA in particular seems to control one gene, the serotonin receptor 2C, the gene that controls hunger.
The research, led by Stefan Stamm, UK professor of molecular and cellular biochemistry, provides a model that explains why people who lack this psnoRNA get Prader-Willi syndrome, a rare genetic disorder affecting many parts of the body. It also explains why people with this disorder are prone to developing type II diabetes and why these people are constantly hungry, Stamm said. 
The research was featured on the cover of the scientific journal Human Molecular Genetics.