Qingjun Wang Receives New Scholar Award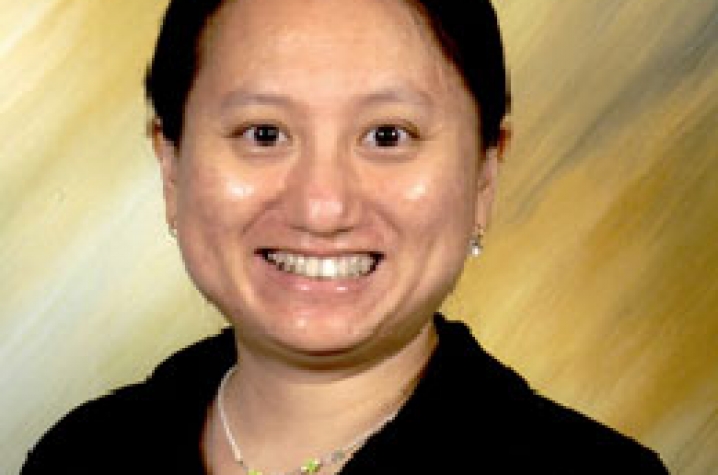 LEXINGTON, Ky. (Aug. 4, 2010) − Qingjun Wang, assistant professor of molecular and cellular biochemistry in the University of Kentucky College of Medicine, has received an esteemed New Scholar Award in Aging from the Ellison Medical Foundation.
 
The Ellison Medical Foundation supports basic biomedical research on aging relevant to understanding lifespan development processes and age-related diseases and disabilities. The New Scholar Awards provide support, up to $100,000 per year for four years, to newly independent investigators starting within three years of their postdoctoral training.
"I am very thankful to the Ellison Medical Foundation for this award, and also to my department chair and colleagues for their support," Wang said. "UK has such a nourishing environment for new researchers throughout the College of Medicine. I think it's the perfect place for me to do my work."
Wang's research focuses on the molecular mechanism of mammalian autophagy and its relevance to human diseases. Autophagy, from the Greek meaning "self-eating," is a mechanism that cells use to degrade and recycle unneeded or harmful cellular contents. Autophagy has been found to decrease in aged cells and tissues, suggesting that the decline of autophagy may contribute to aging and age-related illness, including cancer and neurodegenerative disorders such as Alzheimer's disease.
"If we can find the molecules responsible for the decrease of autophagy, we will have a target for drug development," Wang said. "Our goal ultimately is to contribute understanding that will lead to a drug that can provide a longer, healthier lifespan, minimize harm from these diseases, or perhaps even cure them."
Wang came to UK in 2009 after completing her Ph.D. at the University of Illinois and postdoctoral research at The Rockefeller University in New York. Wang says the supportive environment at UK, particularly in the Department of Molecular and Cellular Biochemistry, its emphasis on the creative development of new researchers, and the institution's vast resources, such as the Sanders-Brown Center on Aging, were key factors in her decision to come to Lexington.
Mentoring and helping to develop other young researchers is one of Wang's top priorities. In her first year, her lab has already grown to include two undergraduate researchers and four postdoctoral scholars. This year, she hopes to add a graduate student or two to the team. 
"My undergraduate students are remarkable," Wang said. "I want both of them to get first-rate training in the lab. They each have their own projects that they are working on, and they're doing important research. One of them and his project were awarded a 2010 UK Undergraduate Research and Creativity Grant."
Originally from China, Wang says she brings a distinct cultural perspective to her research on aging.
"In Chinese culture when somebody dies after a long, healthy life, we do not mourn, we celebrate," Wang said. "I hope my research will help more people have not just a longer lifespan, but a healthier, happier life."