Radon Study Conducted in Boyle County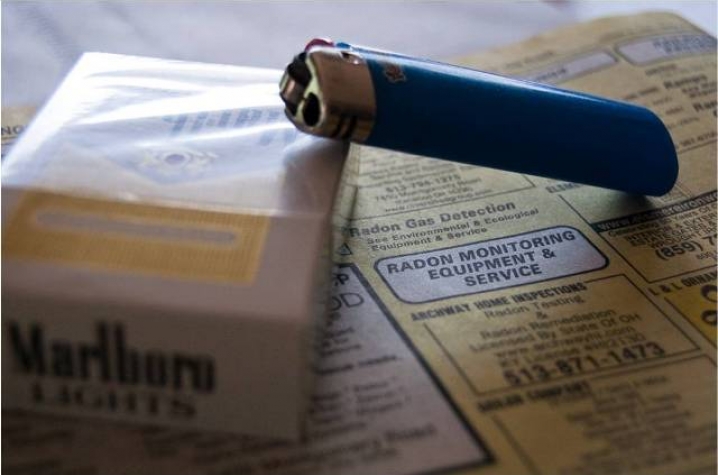 LEXINGTON, Ky. (Jan.19, 2011) −  Radon is a silent killer. This colorless, odorless, naturally occurring radioactive gas is known to cause lung cancer in humans. The National Academy of Sciences (NAS) and the U.S. Surgeon General estimate that as many as 21,000 lung cancer deaths in the U.S. annually may be a result of radon exposure.
Starting the first week of January, the University of Kentucky College of Nursing is conducting a research study about exposure to radon in Boyle County. Homeowners who choose to participate in the research study will be asked a few questions about their homes and themselves and then receive a free radon test kit. All residents who participate and return their completed test kits by the deadline will be eligible to win a free mitigation system.
The three homes in Boyle County that test the highest for radon will be mitigated for free. All mitigation systems will be installed by a National Environmental Health Association (NEHA) certified radon mitigation professional.
Registrations for the research study will be accepted through Feb. 11 and no later than 5p.m. Up to 300 free test kits will be mailed to participating homes by February 16. All test kits must be returned and postmarked by March 4 to be eligible for free mitigation. Only homeowners of the tested home are eligible for the research study. The homeowners selected for free mitigation will be notified by March 30.
It is estimated that 42 percent of homes in Boyle County have a radon level exceeding 4pCi/L, which is the level at which homeowners should mitigate for radon. The U.S. Environmental Protection Agency and Surgeon General recommend that all homeowners test their homes for radon. Radon is found indoors and outdoors with higher concentrations found in homes, schools, and office buildings, entering through cracks in the basement or foundation. The only way to know your radon level is to test your home.
To learn more or register for the Test and Win research study, visit www.radon.uky.edu or call 859-323-4587.