UK Journalism Professor Speaks Out About Research Used Without Credit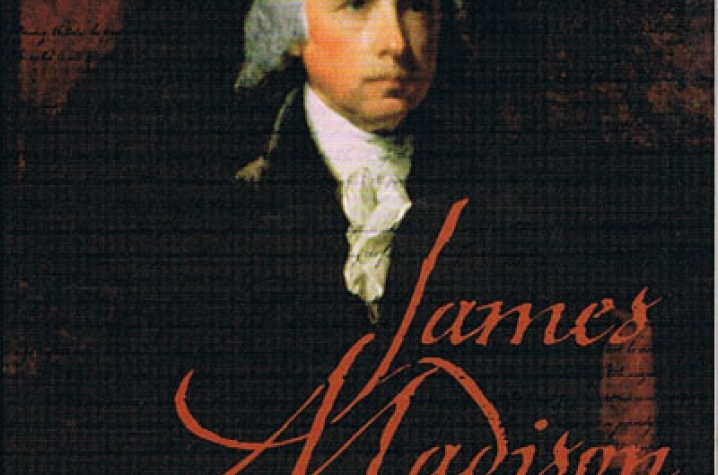 LEXINGTON, Ky. (May 30, 2012) — A University of Kentucky journalism professor has written a detailed account of how an author used his research without attribution, something scholars say happens often but is rarely discussed publicly. 
Richard Labunski, a professor in UK's School of Journalism and Telecommunications, published a 4,000-word essay on the History News Network (HNN) arguing that Chris DeRose, a Phoenix lawyer and political consultant, used data that Labunski had gathered without acknowledgment and that he did so deliberately. The story was subsequently picked up by Inside Higher Education.
Labunski's book, "James Madison and the Struggle for the Bill of Rights" (Oxford University Press, 2006), tells the story of how Madison overcame numerous obstacles to see the first 10 amendments become part of the Constitution. A key section of Labunski's book focuses on the 1789 election between Madison and James Monroe for a seat in the U.S. House in the First Congress. Madison won by a small margin, allowing him to introduce the Bill of Rights.
Labunski spent many hours reviewing land tax records on microfilm at the Library of Virginia to determine how many people were eligible to vote in each of the eight counties in the congressional district.
"This information was particularly important because Patrick Henry, the most powerful member of the Virginia legislature, designed the district to keep Madison out of the First Congress so he could not introduce the Bill of Rights," Labunski said.
Labunski was the first to gather the statistics on turnout percentages, and his book was the only place where they were published.
When DeRose appeared on C-SPAN's "Book TV" to talk about his own "Founding Rivals:  Madison vs. Monroe, the Bill of Rights, and the Election That Saved a Nation" (Regnery History, 2011), he said no one had written previously about that election. Labunski said he was surprised to hear that statement, but he was more disturbed when he got a copy of DeRose's book and saw that DeRose had used his voter-turnout research without citing it.
After reading the HNN piece, author David O. Stewart wrote an essay on his Web site about why it is important for scholars to speak up when this happens.  
Two days after the HNN piece appeared, DeRose's publisher responded to the article, and HNN posted another story about the controversy. Labunski says that the response from his colleagues has been overwhelmingly supportive: In addition to posting comments on the two Web sites, scholars have contacted him directly with stories about their own research being used inappropriately. 
MEDIA CONTACT: Keith Hautala, (859) 323-2396; keith.hautala@uky.edu