UK Superfund Research Center Hosts UofL for Immersive Two-Day Trainee Event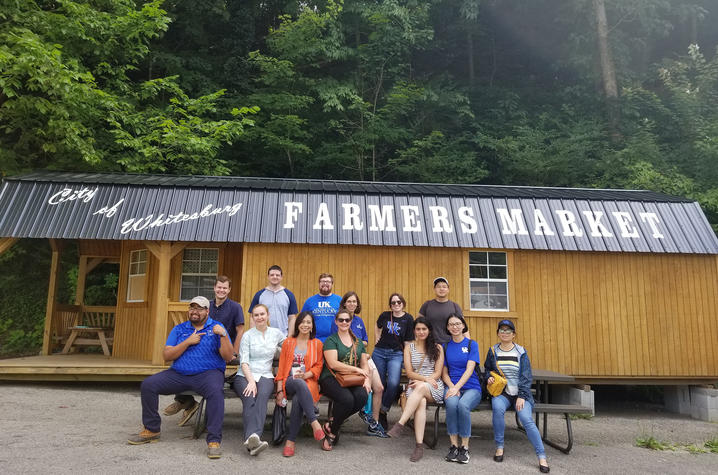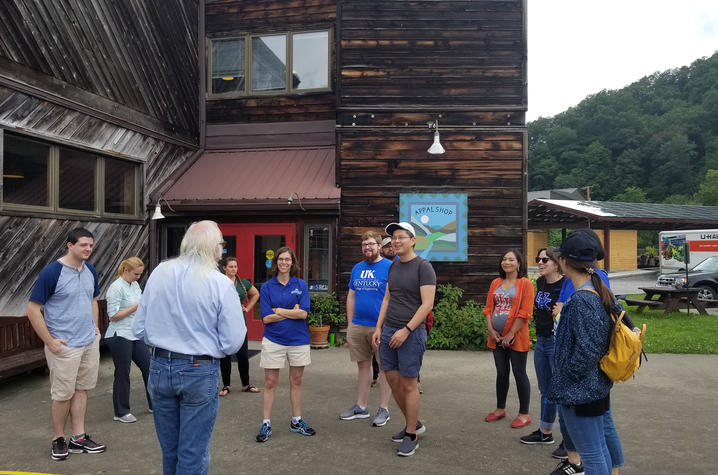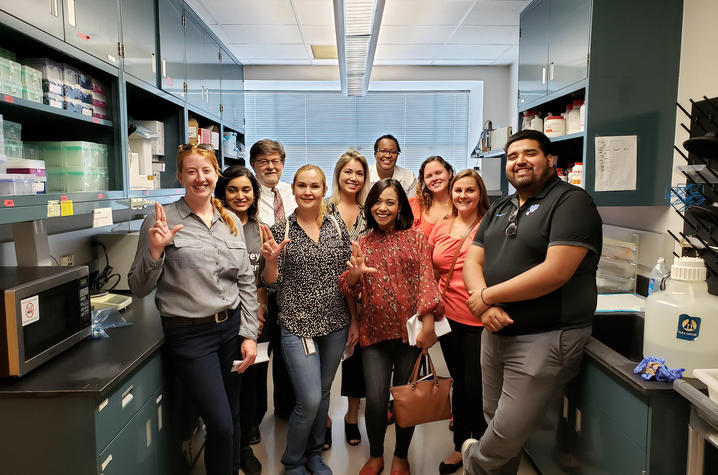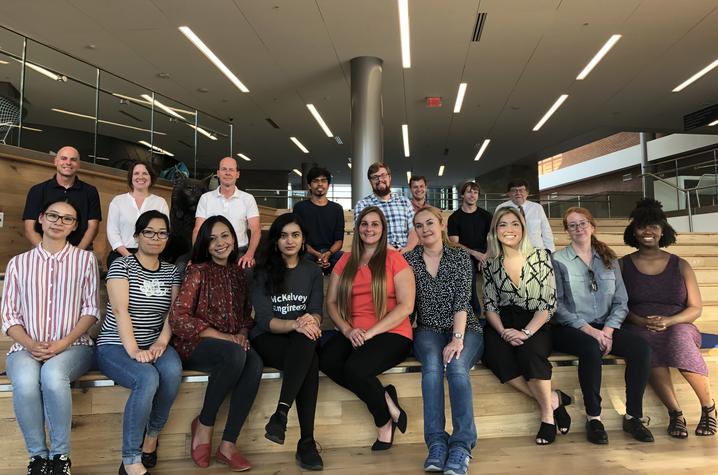 LEXINGTON, Ky. (Aug. 14, 2019) — Last month, the University of Kentucky Superfund Research Center (UK SRC) hosted trainees from the University of Louisville Superfund Research Center. The two-day event included information exchange, lab tours and a day trip to Whitesburg, Kentucky, where the UK SRC Community Engagement Core (CEC) has worked for many years.
Molly Frazar, a graduate trainee leader at UK, said the hands-on experience allowed her to step away from the lab and engage directly with the communities her research affects.
"Through the center, we are given opportunities to work in the field alongside trainees from multiple disciplines," said Frazar, who works under Professor Zach Hilt of the UK Department of Chemical and Materials Engineering on UK SRC's Project 4. "This gives us a more well-rounded view of our projects, and has given my own research a new scope and purpose."
Dawn Brewer, assistant professor in the UK Department of Dietetics and Human Nutrition and leader of the UK SRC CEC, led the group of trainees from both centers on the Whitesburg visit. The group made stops at several local establishments committed to building a strong community and providing opportunities for nutritional education and access to healthy foods. This included the Letcher County Farmers Market, Levitt AMP Whitesburg Music Series, CANE Kitchen and Appalshop.
"Our friends in Whitesburg were gracious hosts that gave us the opportunity to learn more about their community while enjoying the food, people and music," Brewer said. "It was a good experience for the trainees to get out of the lab to see where some of the work of the CEC takes place while meeting people from the community that are positively impacted by the work of the UK SRC."
The research conducted within the UK SRC suggests that nutrition and physical activity can reduce the toxicity of environmental pollutants. The CEC supports the work of the UK SRC by engaging with various community partners to address health disparities, provide nutrition and environmental pollution education and assist with funding and program evaluation.
Valerie Horn, a community leader in Whitesburg, has been working directly with Brewer and the CEC.
"I have many roles in building a healthier community in Eastern Kentucky and deeply appreciate the relationship and partnership with the University of Kentucky and other colleges/universities in the region," Horn said. "I respect the research component and value the academic experience on community issues, sharing input on best researched practices. I particularly enjoy working with those who return that respect and value to local leadership and community. It has been rewarding to serve as co-principal investigator with UK staff and be engaged and involved from the beginning. With this partnership, it feels like the community has the final say on how we engage, collect data and how that data is used to benefit the community.  A primary benefit of the research is to serve as 'proof of concept' for our work. This collected and shared data will serve to demonstrate the benefits and how projects can be replicated in other communities."
Other key people who were instrumental in organizing this event include Bernhard Hennig, director of UK SRC and leader of Project 1; Kelly Pennell, assistant director of UK SRC; and Annie Koempel, UK SRC CEC program manager.
The National Institute of Environmental Health Sciences' (NIEHS) Superfund Research Program has a strong history of seeking opportunities to work with communities and share research findings with communities and community-serving organizations. This immersive experience gave trainees from both of the NIEHS-funded Superfund centers the opportunity to engage with community stakeholders and consider how their own scientific research can be translated into meaningful outcomes for communities.
The Commonwealth of Kentucky is home to 20 (13 active) U.S. Environmental Protection Agency National Priorities List Superfund hazardous waste sites and to more than 500 federal and state Superfund sites. By participating in the NIEHS' nationwide family of Superfund Research Programs, UK meets its land-grant institution mandate and continues a strong tradition of cross-disciplinary collaboration.