UK's John Anthony Talks Organic Solar Cells and Transistors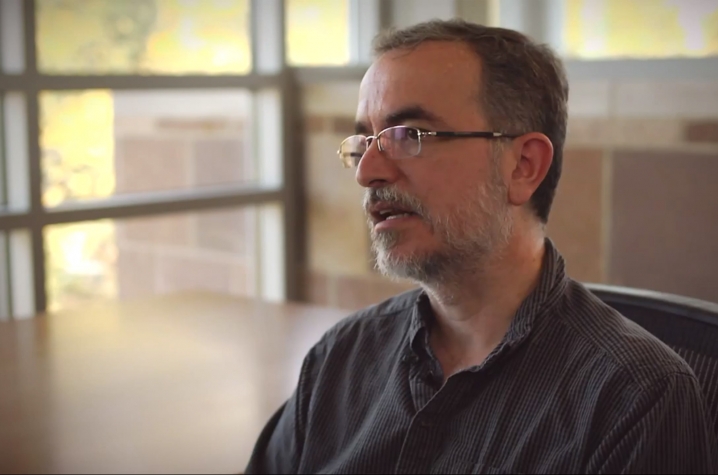 LEXINGTON, Ky. (Oct. 17, 2012) — John Anthony, the John C. Hubbard Professor of Chemistry, is a pioneer in organic materials— things that are made from carbon instead of silicon. Anthony's research focuses on organic solar cells (for low-cost generation of electricity), organic thin-film transistors (for flexible flat-panel displays), and organic light-emitting diodes (for high-efficiency lighting).
Watch the REVEAL: Research Media video online at http://www.research.uky.edu/reveal/anthony_john.shtml.