May 2018 Commencement Speakers Announced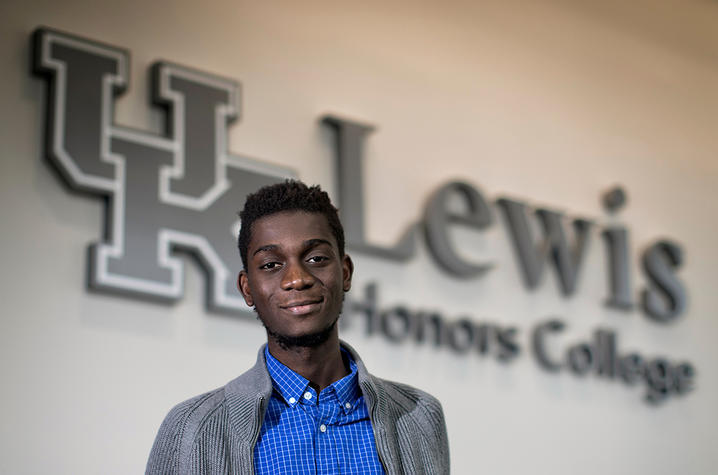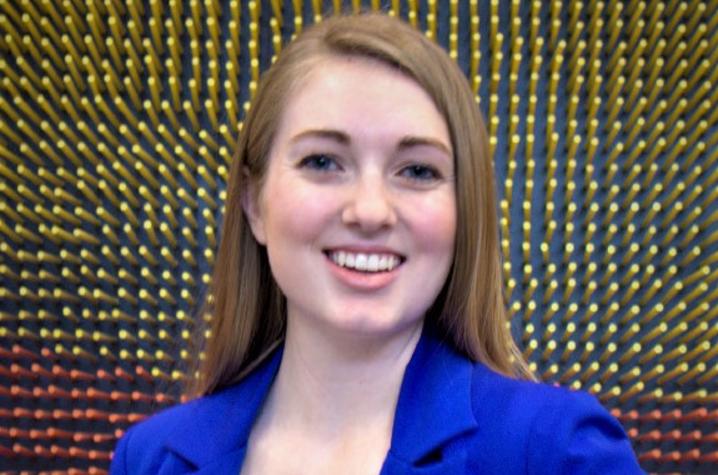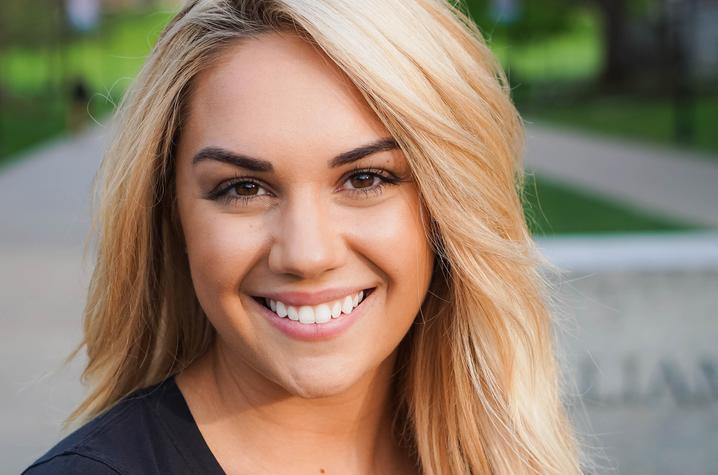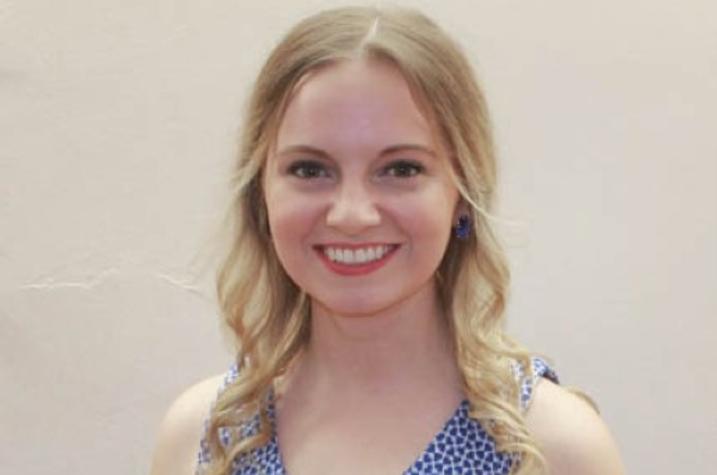 LEXINGTON, Ky. (May 2, 2018) — Per University of Kentucky tradition, UK President Eli Capilouto has selected student representatives to speak at each of the four UK Commencement Ceremonies. The ceremonies will be held Friday, May 4, and Sunday, May 6, in Rupp Arena.
The four student speakers are:
Esias Bedingar 
Bedingar, from N'Djamena, Chad, will speak at the 10 a.m. ceremony on May 4. He is graduating with a bachelor's degree in public health from the UK College of Public Health with a minor in neuroscience.
When Bedingar first came to UK from Chad in 2014, he knew absolutely no English. After spending his first semester in the English as a Second Language (ESL) program, he officially began his UK coursework. During his four years here, Bedingar took on many leadership positions, including president of the African Student Association, senator in UK Student Government and ambassador with the UK International Center. He also founded a chapter of the American Mock World Health Organization on campus, as well as his own nongovernmental organization, Motocross for Malaria, that provides antimalarial treatments and educational materials to people in rural areas of Chad.
As a Chellgren Student Fellow and student in the UK Lewis Honors College, Bedingar discovered his passion for research. He has spent the last year studying how cerebral malaria can be a future risk factor for different types of neurodegenerative diseases.
He has received many awards during his time at UK, most recently the 2018 Otis A. Singletary Outstanding Senior Award and the Algernon Sydney Sullivan Award. He has participated in the Clinton Global Initiative University and the World Bank Group Youth Summit and has volunteered in hospitals in both Lexington and Chad.
After graduation, Bedingar will begin the master of public health program in global health and population health at Harvard University this fall. After Harvard, he plans to attend medical school.
"I decided to apply for student speaker because I wanted to share my personal experience with my fellow colleagues," Bedingar said. "This is an opportunity for me to thank the University of Kentucky, but also inspire other students; let them know that nothing is impossible when you put in the work.
"Dr. Capilouto was very kind and told me that the ceremony would be live streamed so that my family can watch it from home in Chad."
Andrea Bomkamp
Bomkamp, from Crescent Springs, Kentucky, will speak at the 2 p.m. ceremony on May 4. She is graduating with bachelor's degrees in marketing and economics from the UK Gatton College of Business and Economics, with a minor in international business. She came to UK as an Otis A. Singletary Scholar and has served as lead Gatton Ambassador for her college and president of the Economics Society. She is the recipient of Gatton's Omicron Delta Kappa's Maurice A. Clay Award and received the UK College of Communication and Information's Excellence in Business Communication Award. She is also a Chellgren Student Fellow and is part of Gatton's Global Scholars Program through the Lewis Honors College.
During her time at UK she has participated in DanceBlue, participated in education abroad in the Czech Republic and Austria, and conducted undergraduate research. She is currently working with Gail Hoyt, UK professor of economics, to examine the relationship between psychological distance and donation behavior in altruistic consumers.
She has volunteered with Kentucky Refugee Ministries as an English tutor, The Well of Lexington (a home for women who have been victims of sex trafficking) and is cofounder of the Empower Club for Girls.
After graduation she will begin working as a consumer strategy and activation consultant for 84.51˚ in Cincinnati.
"I've been thinking about this speech since before my freshman year," Bomkamp said. "I wasn't planning it word-for-word, but from time to time I'd wonder what it would feel like to address my peers, teachers and mentors on such a special day. I was sitting in class when Dr. Capilouto called with the news, so I didn't pick up. I looked at the transcribed audio message toward the end of class and audibly gasped so loud that a few other students gave me odd looks. It honestly took a few minutes for the fact to settle in that my casual daydream was actually a reality. 
"I hope every student in the room can identify with the message I'm sharing, because it's one of friendship, big dreams and the importance of relying on both your own passion as well as the support of the Big Blue Family."
Elizabeth Dempsey
Dempsey, from Cedar City, Utah, will speak at the 10 a.m. ceremony on May 6. She is graduating with a bachelor's degree in political science from the UK College or Arts and Sciences with minors in communication and military leadership.
Two days before her commencement ceremony, she will be commissioned as a second lieutenant in the U.S. Army, becoming the first female combat arms officer to graduate from UK. She follows in the footsteps of her father, a former Marine captain and Vietnam era veteran, who went through the same ceremony 50 years ago. 
"I was extremely honored and very surprised to have received the call from Dr. Capilouto letting me know I was selected as commencement speaker; I probably listened to the voicemail 10 times, then ran out of class to call my dad," Dempsey said. "I hope my fellow graduates can take away a feeling of motivation and determination from my speech."
During her time at UK, Dempsey served as a team captain for DanceBlue, studied abroad in Ireland and completed an internship with the State Department in Washington, D.C.
She has volunteered weekly for the Lexington Humane Society, participated in Alternative Spring Break, and competed in the Tough Mudder and Spartan Race for charity. She also represented UK in the Army Ten-Miler race in Washington, D.C. She is the recipient of the Chapter of the Rocks' Gold Bar, a national award for servant leadership and community activism presented by the Cadet Command commanding general.
Dempsey will graduate as a Distinguished Military Graduate, meaning she is ranked in the top 10 percent of all cadets in the country for academic performance.
After graduation, Dempsey will report to Fort Knox where she will be cadre for cadet summer training before going to Fort Benning, Georgia, for Armor Basic Officer Leader Course.
Elizabeth Foster
Foster, from Owensboro, Kentucky, will speak at the 2 p.m. ceremony on May 6. She is graduating with a bachelor's degree in electrical engineering from the UK College of Engineering with a certificate in power and energy studies and a minor in mathematics. She is also a student in the Lewis Honors College.
During her time at UK, Foster served as chief of staff and vice president of UK Student Government, chair of the Student Fee Allocation committee and member of the family relations committee and operations committee for DanceBlue. She has been involved with the UK Visitor Center, Alpha Delta Pi sorority and the Society for Women Engineers.
She was previously selected as a Mickey Leland Energy Fellow for the U.S. Department of Energy and interned for Schneider Electric and Belcan Engineering Cooperation in Lexington.
After graduation, Foster plans to attend the University of California, Berkeley for a master's degree in mechanical engineering.
"Speaking at commencement in front of family, friends, mentors, and, most importantly, peers is an incredible honor that I do not take for granted," Foster said. "I hope my speech can instill a sense of pride in others for achieving this incredible accomplishment, in addition to serving as one last unifying moment before moving on to the next steps in life. I want every graduate to be reminded that while our individual experiences may look different, this university and the spirit of being a Wildcat is a common thread that binds us all forever."
The May 2018 Commencement Ceremonies
Friday, May 4:
10 a.m.: College of Agriculture, Food and Environment; College of Communication and Information; College of Public Health; The Martin School of Public Policy and Administration; The Patterson School of Diplomacy and International Commerce
2 p.m.: Gatton College of Business and Economics, College of Health Sciences, College of Fine Arts, College of Nursing, College of Pharmacy
Sunday, May 6:
10 a.m.: College of Arts and Sciences; College of Social Work; College of Design 
2 p.m.: College of Education; College of Engineering; College of Medicine
More than 3,500 students are expected to participate in this weekend's ceremonies, marking the largest Commencement in UK's history. Overall, 3,735 undergraduate and 1,568 graduate and professional degree candidates had their degrees approved by the UK Board of Trustees at its May 1 meeting.
All four ceremonies will be live streamed on UKNow.
For more information about the May 2018 Commencement Ceremonies, visit www.uky.edu/Commencement.