Blake Mycoskie: Giving TOMorrow Hope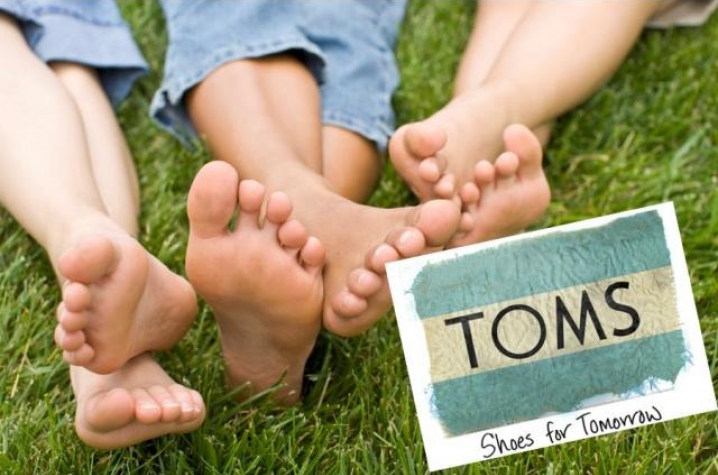 LEXINGTON, Ky. (March 30, 2010) - Blake Mycoskie is changing the world, one pair of shoes at a time. Mycoskie, the founder and chief shoe giver of TOMS Shoes, will be speaking on campus at 8 p.m. today, March 30, in the Student Center Harris Grand Ballroom, followed by a reception in the Rasdall Gallery at 9 p.m. This event in hosted by the Student Activities Board (SAB).
Mycoskie is a young entrepreneur and traveler who has founded and sold four businesses and competed on the CBS reality show "The Amazing Race." It was an experience traveling in Argentina that gave him his next big business idea - shoes. Noticing that many of the children he befriended in Argentina didn't have shoes, he set out to create a One for One business model to help them. For every pair of shoes purchased, he would give a pair to a child in need. From this TOMS (short for Tomorrow's) Shoes was born in 2006. The simple and practical shoes are designed to look like the kind farmers wear in Argentina.
TOMS Shoes protect children from the elements, from infections and from soil-transmitted diseases that penetrate the skin through bare feet. With shoes, children can also complete their school uniforms so they can attend school. Customers of the company become providers to children across the globe.
Since 2006, TOMS has now given more than 400,000 pairs of shoes to children in South America, Africa and the United States. Shoes are given out through shoe drops with the Friends of TOMS nonprofit organization and through organizations in countries like Zimbabwe, Rwanda and Haiti. The One for One model is also spreading to other businesses like Ralph Lauren and Element, both of whom have recently partnered with TOMS to incorporate giving into their brands.
Mycoskie has won many awards for his business model including the People's Design award from the Cooper-Hewitt National Design Museum and the Smithsonian Institution. Through the TOMS Movement he is showing that a choice doesn't have to be made between making money and making a difference, but rather they can work cooperatively.
"Students will learn how important it is to give back and just how easy it can be. Even buying a pair of shoes you can have a major affect on those in need. This lecture will inspire those who attend to go out and help change the world." said Jill Baranowki, SAB's director of engaging issues.
Several campus organizations are involved with TOMS, like the College of Agriculture who is hosting a "Sole Party" in April. TOMS shoes were given to children of the UK Pediatric Oncology Clinic in March at DanceBlue.
Get involved with the movement today by joining the UK TOMS Campus Representative Program; their next event is "Kentucky goes one day without shoes" on April 8.
For more information about this event or the Student Activities Board, please visit www.uksab.org. For more information about TOMS Shoes, visit www.toms.com.