Detergent Drive Offers Loads of Help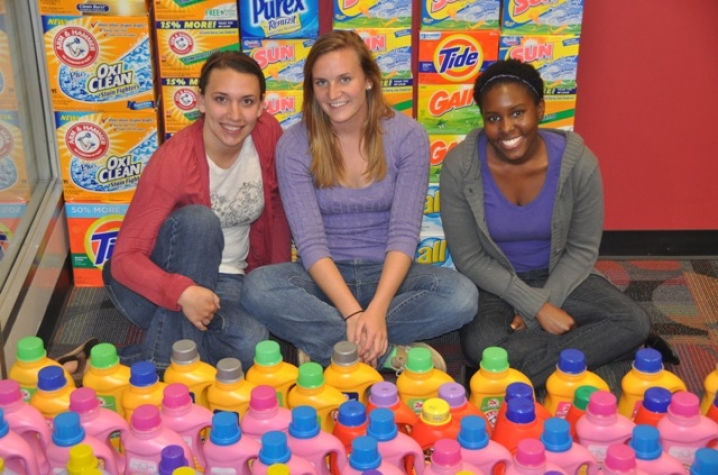 LEXINGTON, Ky. (Oct. 14, 2009) - The University of Kentucky Helping Hands program recently completed a drive for laundry detergent in the Lexington community. Collecting enough detergent, bleach and fabric softener for more than 6,100 loads of laundry, the student volunteers will send the donations to God's Quarters of Lexington.
God's Quarters, a free laundry service and clothing distribution center located on East Seventh Street, provides needy individuals with a place to wash their clothes and is funded solely through donations.
"With the struggling economy, thousands of Lexington residents are in need of a way to wash their clothes. Many struggle between the decision of purchasing food and having clean clothes," Ashley Williamson, director of Helping Hands, said. "This project is something we were proud to do because it provides an important service in this tough economic time and raises self-esteem of those in need."
Detergents were collected by volunteers at two different Kroger store locations in Lexington.
For more information about Helping Hands or any of the other programs at the UK Center for Community Outreach (CCO), please visit the CCO online at www.ukcco.org.