Free Massages and Cheap Seats End Semester!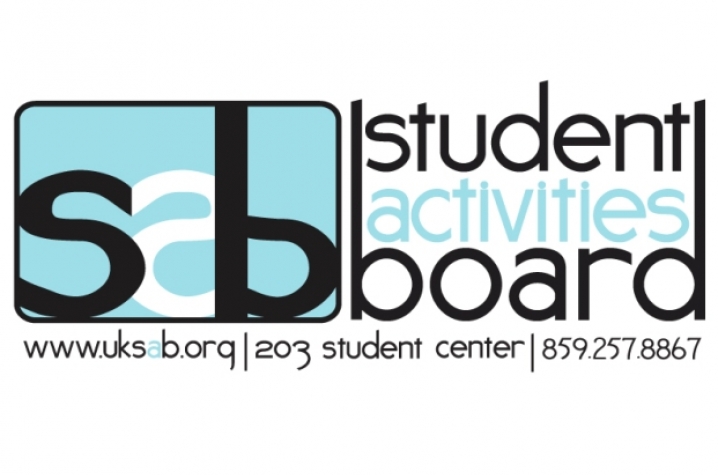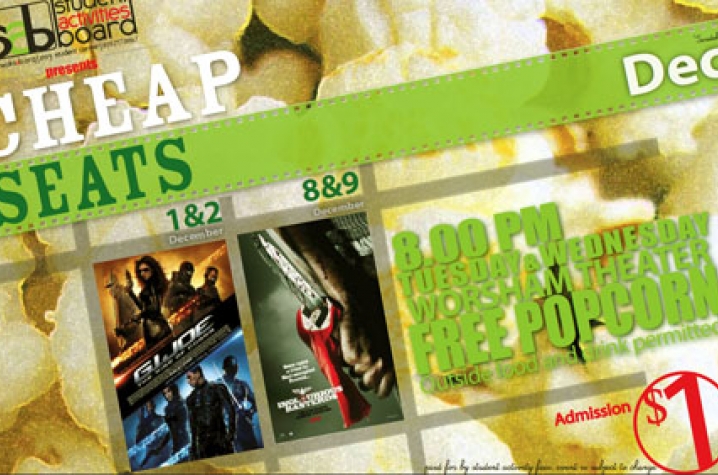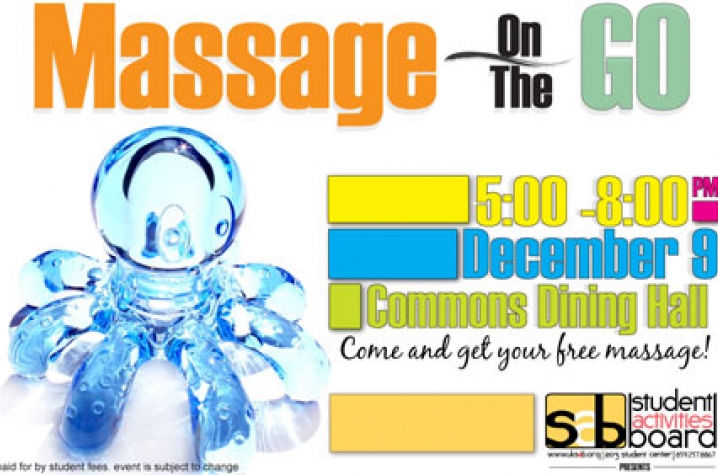 LEXINGTON, Ky. (Dec. 8, 2009) – The semester is winding down and anxiety and tension are starting to fill the air in anticipation of finals week on campus. UK's Student Activities Board (SAB) hopes to alleviate some of that stress with two of their most popular programs this week.
Cheap Seats wraps up the semester with "Inglorious Bastards." The film starring Brad Pitt will be shown at 8 p.m. Tuesday, Dec. 8, and Wednesday, Dec. 9, at Worsham Theater in the UK Student Center. Admission is just $1 and there's free popcorn!
Also on Wednesday, Dec. 9, the final Massage on the Go will take place from 5 p.m. until 8 p.m. at Commons Dining Hall on South campus. Students from the Lexington Healing Arts Academy will be on hand to give free five-minute massages. 
"College can be stressful and we realize that most students are constantly on the go. Massage on the Go is a way to relax and not have to go completely out of your way to do it," said Director of Campus Life Committee Aimee Glindmeyer.  
Massage therapy is a great way to reduce stress, improve range of motion, enhance immunity by stimulating lymph flow and lessen depression and anxiety among many other benefits. 
For more information on these events or the Student Activities Board, visit www.uksab.org.