Join Kentucky's Largest Single-Day Service Project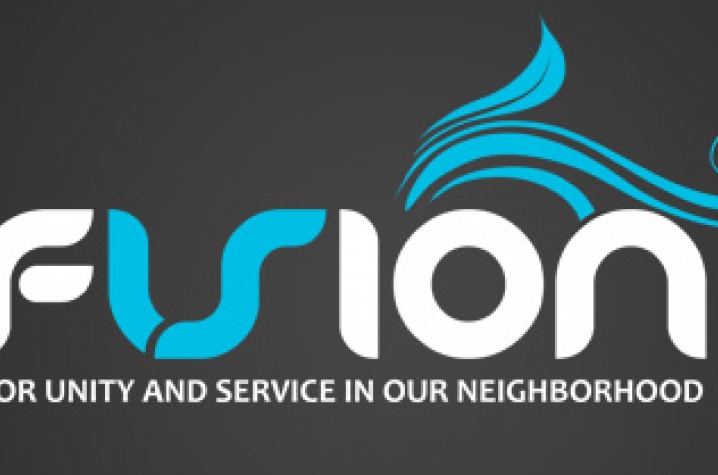 UK FUSION (UK For Unity and Service In Our Neighborhoods) is just around the corner, but it is not too late for students to get involved!
Online registration for student volunteers is open until Saturday, Aug. 22, and will close shortly after Campus Ruckus ends that evening. Student volunteers wishing to participate in FUSION, but who did not register online, can show up on Haggin Field the day of FUSION. While placement can't be guaranteed, the FUSION team will work extremely hard to accommodate all volunteers.
UK alum Alex McIlvaine remembers UK FUSION as one of his favorite memories while at UK. "UK FUSION is a great opportunity to give back to the Lexington community, which will be giving you so much over the four or more years you are here at the University of Kentucky."
This year, UK FUSION aims to be bigger and better than ever before, with approximately 1,500 student, faculty and staff volunteers serving more than 90 sites across the city of Lexington. The UK family gives more than 5,000 hours of service to Lexington as part of FUSION, making it the largest single-day service project in the Commonwealth.
"UK FUSION is one way we have to make this large university feel small," UK President Lee T. Todd Jr., said. "As we give students the opportunity to help the community, the community educates these students. Many of them go back time after time to help the organization they initially volunteered with as part of FUSION. We could not be more proud of FUSION and what it has done at the University of Kentucky."
UK FUSION 2009 is Monday, Aug. 24, at Haggin Field on UK's campus. Student volunteers should arrive by 9:30 a.m. to check in and select a site. A sack lunch is provided and the day ends with a celebration.
For more information about FUSION, visit www.ukfusion.org or contact executive director Binh Tran at fusion@uky.edu.