PRSSA Hosts Second Meeting Featuring ISC Alumna, Charity Book Drive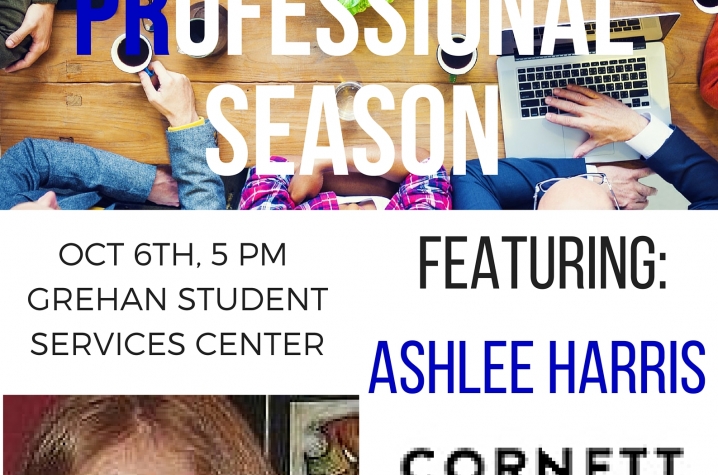 LEXINGTON, Ky. (Oct. 5, 2015) — University of Kentucky's chapter of the Public Relations Student Society of America (PRSSA) will host its second meeting at 5 p.m. Tuesday, Oct. 6,  in the Student Services Center of the Enoch Grehan Journalism Building.  All students are invited to attend.
The meeting's theme is PR professionals.  Ashlee Harris, UK integrated strategic communication graduate and current account planner at Cornett, will speak to students about her professional experience in the public relations field. 
Students attending the meeting are encouraged to participate in a community service initiative hosted by the PRSSA National Conference.  Please bring middle or high school level books to the meeting.  They will be donated to the Ron Clark Academy through the PRSSA headquarters.  The book drive will continue at the PRSSA National Conference.
In addition to the recent Keeneland marketing tour, UK's chapter of PRSSA will be touring Country Boy Brewing.  Members will meet with co-owner and General Manager Daniel Harrison to learn about the public relations and marketing skills needed to be successful when starting and maintaining a business.  This event will be members only.  To find out how to become a member, please attend the Oct. 6 meeting or email President Jordan Mason at jordan.mason19@uky.edu.
The Public Relations Student Society of America is the foremost organization for students interested in public relations and communications. It seeks to advance the public relations profession by nurturing generations of future professionals.
PRSSA is made up of more than 11,000 students and advisers organized into 300 plus chapters in the United States, Argentina, Colombia and Peru. It has a rich history of support from its parent organization, the Public Relations Society of America (PRSA), which offers professional development, networking opportunities and news.
UK's chapter of PRSSA is open to all students on campus interested in public relations.  Membership is not restricted to integrated strategic communication students.  For more information follow @UKPRSSA on Twitter or email Mason at jordan.mason19@uky.edu.
MEDIA CONTACT: Katy Bennett, (859) 257-1909; katy.bennett@uky.edu; Rebecca Stratton, (859) 323-2395; rebecca.stratton@uky.edu