Medical Student Elected to Serve on National Board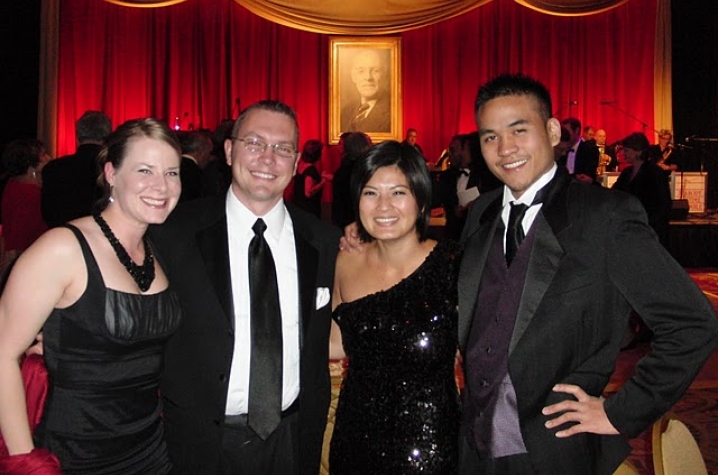 LEXINGTON, Ky. (Nov. 18, 2010) − Joe Thomas was named the first University of Kentucky College of Medicine student to be elected chair of the Association of American Medical Colleges Organization of Student Representatives (OSR). Thomas, a third-year UK medical student, serves as Chair-elect for 2010-2011, Chair for 2011-2012 and past-Chair from 2012-2013, representing all medical students nationwide.
Thomas, recently elected by peers at the annual OSR meeting in Washington, D.C., represents medical students from 133 member institutions of the Association of American Medical Colleges (AAMC).
"Joe is a remarkable student and leader, who time and time again, has demonstrated a strong commitment to our college community," said Dr. Emery Wilson, interim dean and vice president for Clinical Academic Affairs. "As a founder of the College of Medicine Ambassador Program, he has contributed a significant amount of time and energy to educate and encourage prospective students from Kentucky's medically underserved regions about the opportunities that exist at the University of Kentucky. We are thankful that he is part of our student body and delighted that he has earned this distinction."
As Chair of the OSR, Thomas will represent the issues, initiatives, and interests of all medical students and serve as the OSR's primary voice to the AAMC and to outside student organizations.
"It was an honor for me to be elected by my peers from the member institutions of the AAMC," said Thomas. "In the wake of recent changes in healthcare, I am optimistic.  Academic medical centers have the unique opportunity and expertise to provide innovation in patient care and healthcare systems. Students are a vital component of academic medical centers with many innovative ideas and approaches."
Former UK medical student, Jenny Olges, served as the OSR Southern Regional Chair in 2007 - 2008 and the National Delegate for Student Affairs from 2008 - 2009.
The OSR is the student branch of the Association of American Medical Colleges (AAMC). It is charged with the representation of the undergraduate medical student body of the U.S. to the academic medicine community; the OSR's constituency comprises all medical students. The concerns of the OSR lie exclusively within academic medicine and medical education.