Two Students Compete in National Poetry Contest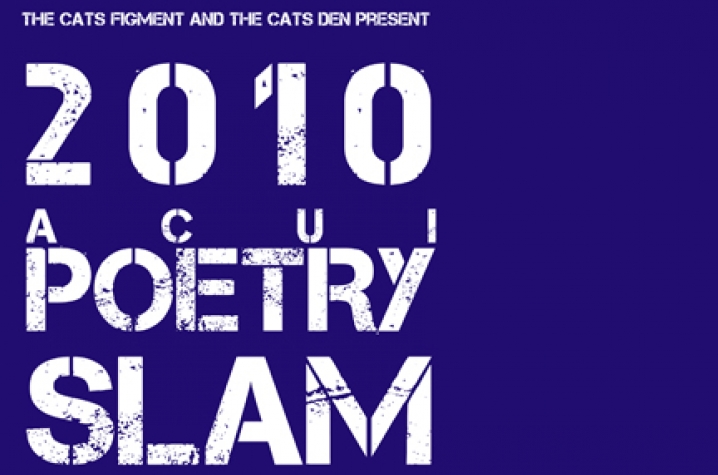 LEXINGTON, Ky. (April 1, 2010) - The spoken word scene at the University of Kentucky has received a major facelift by two student poets who have showcased their talents in and around the campus community. These "Poet Cats" will use their skills to compete for the title "nation's best poet" in the Association of College Unions International (ACUI) national tournament April 7-11 at Emerson College, located in Boston, Mass.
Mike Kimble and Chris McCurry will compete each day as part of the region five team of ACUI and will also compete individually. Poetic prowess will be challenged each step of the way, but they say they welcome any competition, because it will only strengthen their skills in the end. 
"I am honored to be able to go to Boston and be around great poets for a weekend. I think it is important for our school to recognize talent outside of sports and sciences. The more success Mike, myself, and other people in the creative arts have, the harder we are to ignore," said Chris McCurry. "It is because of Rob Theakston and his vision for the Cats Den that this is even possible for me, and I'm grateful for his work and guidance. Finally, I'm just proud to represent the creative side of the university on a national stage."
Ranked as the top poet in the nation, Mike Kimble had this to say about the competition. "Nationals means a substantial accomplishment in my life that I can carry with me toward future endeavors. It means while guiding other poets and spoken word artists on their path, there are titles and achievements that substantiate those claims. Anyone can claim they are knowledgeable, but having applied that knowledge and gained recognition because of it makes you more believable. Lastly, going to Boston means I will surround myself with the best and brightest my craft has to offer and as a poet, you cannot ask for much more."
For more information, please visit www.uky.edu/studentcenter/catsden/html