UK Forensics Team Finishes Season at NFA Nationals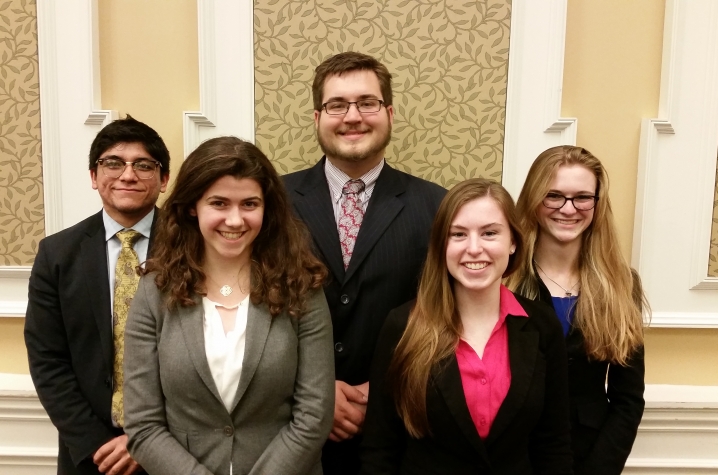 LEXINGTON, Ky. (April 28, 2015) — The University of Kentucky Forensics Team took part in their last tournament of the 2014-2015 season, the National Forensic Association national tournament held at Ohio University. Nearly 70 programs from every corner of the country gathered in Athens for the prestigious tournament. 
Five competitors from UK took part in the event. While no students advanced to elimination rounds, the team had its strongest performance to date. The performance of these speeches allowed UK to place 15th in the President's Division II of individual event sweepstakes. Teams are placed in different divisions based on the number of speeches entered in the competition, with President's Division II being the middle sweepstakes category.
"We've had a great season," said director of forensics Timothy Bill. "The experiences the team has had over the past year will help continue our growth into the future."
Some notable statistics from the 2014-2015 season include:
Number of miles traveled: 3,527
Number of nights in a hotel: 18
Number of individual awards: 143
Number of team awards: 10
Number of national qualifications: 20
Over the summer, the returning members of the team will begin preparing for the next season of competition. The team will hold tryouts for potential new team members in August. Anyone interested in joining the team should contact director of forensics, Timothy Bill at timothy.bill@uky.edu. UK Forensics is a student organization within the College of Communication and Information and competes in 12 different public speaking events and three forms of debate.
MEDIA CONTACT: Blair Hoover and Rebecca Stratton; (859) 323-2395; blair.hoover@uky.edu rebecca.stratton@uky.edu