Are you eligible for financial aid? You won't know until you file the FAFSA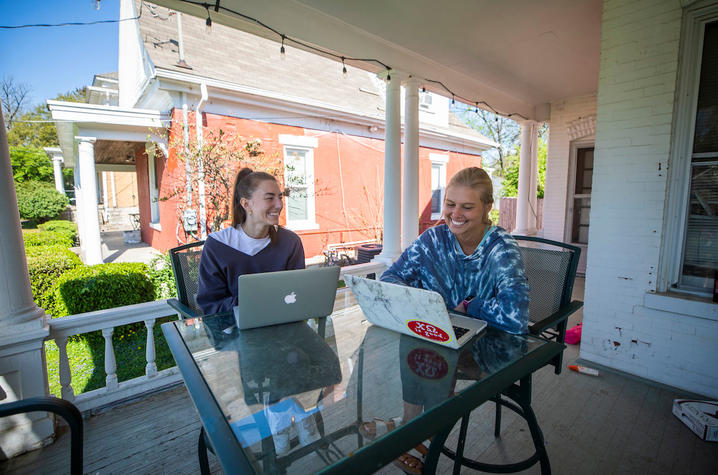 LEXINGTON, Ky. (Oct. 17, 2022) — The time is here once again to fill out your FAFSA — the Free Application for Federal Student Aid form. Matthew Massarone, UK Office of Student Financial Aid and Scholarships' outreach coordinator out of the Office for Student Success, explains why the FASFA is so important.  
What is the FAFSA and why is it important?
The FAFSA is the Free Application for Federal Student Aid. The information students and families input on the application determines the types/amounts of all federal and state aid offers and some institutional funding offers. The application is the starting point and is the most important step in connecting with financial assistance.
Do current students need to fill out FAFSA?
Yes! We encourage every student from incoming freshman to rising seniors to graduate students to complete this application every year. There is absolutely no disadvantage to submitting the FAFSA application. There is a common misconception that you just need to submit it for one year but, the application needs to be completed every year by all students — new and continuing.
Is there a deadline for the 2023-2024 FAFSA?
Yes, the current deadline is June 30, 2024. However, students should file for their FAFSA as soon as possible.
Students can submit it up to that date as long as they are enrolled in summer courses. The deadline to submit a FAFSA for the fall/spring term is the last day of the spring academic calendar. We can't consider students for aid past that if they are only enrolled in the fall/spring.
What is the most important part when filing your FAFSA?
The 2022-23 FAFSA just opened on Oct. 1. For consideration of most institutional aid programs, prospective students should file the FAFSA by Dec. 1 prior to the academic year for which they plan to enroll.  
Some of our state aid programs provide additional grants to eligible students based on the order they file the FAFSA. Many of our students miss out on thousands of dollars in additional state grants simply from waiting too long to file. To ensure financial aid is processed in time for tuition billing payment, currently enrolled students should file the FAFSA by March 1 prior to the academic year for which they plan to enroll.
Does UK have any resources to help students with their FAFSA?
Our Office of Student Financial Aid and Scholarships has a team of counselors who are ready to assist any student or family with completing the FAFSA. They can easily book an appointment online to speak with counselors either in person or through a video platform. We also welcome walk-in appointments during regular business hours. In fact, if our door is not wide-open during business hours, I want students to let me know. Students are the reason we are here.
What is FAFSA Verification?
After submitting the application, some students may be selected for verification of the FAFSA by the federal government. Students will be notified via their myUK Financial Aid Portal under required documents. They will need to login to our verification portal to view the required items that will be need to be submitted to finalize their aid package. We can't disburse aid for students until verification is completed, so we encourage all students to complete that as early as possible. This can be a very difficult and confusing process, so students should not hesitate to reach out to our office for guidance and assistance with completing verification.
To learn more about the FASFA and to complete the application, visit www.fafsa.gov. For additional FASFA resources from the University of Kentucky, visit www.uky.edu/financialaid.
Prospective students also have access to financial aid counselors to help you answer any questions about funding for your education.
At the University of Kentucky, students are at the center of all that we do. From the moment you become a Wildcat through graduation and beyond, the Office for Student Success is committed to supporting you. Comprised of five areas and 25 units, together, they have one vision — to help students live a life of meaning. Student Success works through an equitable, holistic and inclusive lens to design and deliver unparalleled services and support a diverse community of learners in achieving their wildest ambitions. In the Office for Student Success this is what we do — this is who we are. You can explore resources available to you here. If you have additional questions, you can reach a Student Success team member by calling the helpline 859-218-YouK (9685).