How Talkspace makes mental health conversations easy for students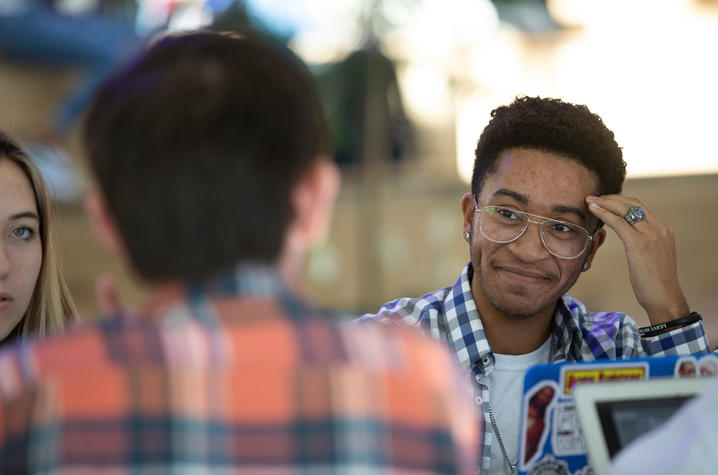 LEXINGTON, Ky. (Oct. 7, 2022) — In an effort to expand mental health resources for students, the University of Kentucky Office for Student Success recently partnered with Talkspace, a confidential and secure online text and video chat therapy platform.
Talkspace is a great resource for students and a tool that can be used to supplement the number of well-being resources the university already has in place for its students.
Accessible from any smartphone phone or computer, using Talkspace comes with a number of perks:
two live sessions per month;
unlimited texting with your therapist between sessions;
ability to send audio and video notes to a therapist;
33% of therapists are of color;
32% of therapists identify as LGBTQ+;
27 languages represented in the therapist network;
41% of providers specialize in adolescent care; and
27% of providers are experienced with veterans' issues.
All currently enrolled UK students have access to Talkspace, free of charge. To access the service and learn more about the resource, visit: www.Talkspace.com/uky.
For additional mental health services at UK, students can utilize TRACS (Triage, Referral, Assistance and Crisis Support), a physical and virtual one-stop shop where students can come for a quick referral to support services or receive direct clinical support for a range of mental health needs and crises.
Services are offered in-person and virtually, 8 a.m.-5 p.m. Monday-Friday. For more information on TRACS, visit http://go.uky.edu/tracs. 
At the University of Kentucky, students are at the center of all that we do. From the moment you become a Wildcat through graduation and beyond, the Office for Student Success is committed to supporting you. Comprised of five areas and 25 units, together, they have one vision — to help students live a life of meaning. Student Success works through an equitable, holistic and inclusive lens to design and deliver unparalleled services and support a diverse community of learners in achieving their wildest ambitions. In the Office for Student Success this is what we do — this is who we are. You can explore resources available to you here. If you have additional questions, you can reach a Student Success team member by calling the helpline 859-218-YouK (9685).