UK highlights events, services for LGBTQ+ students during Transgender Awareness Week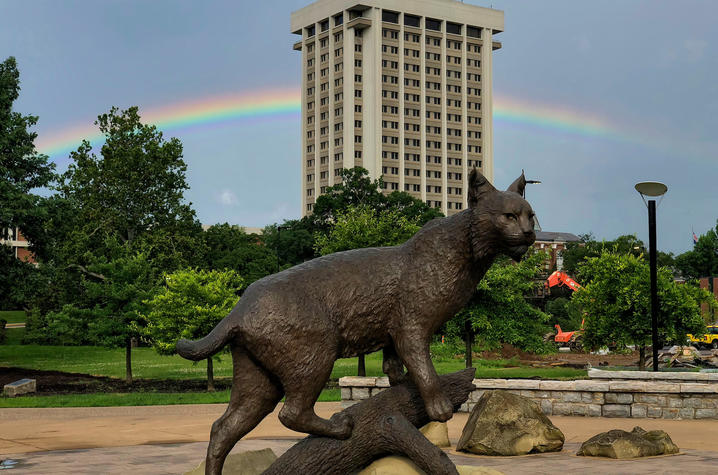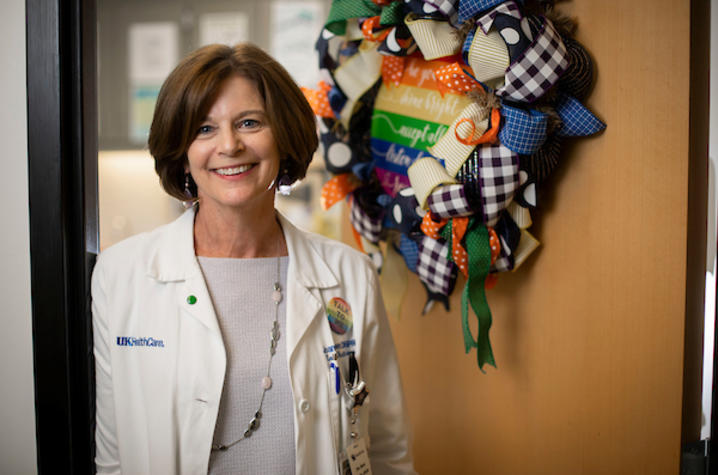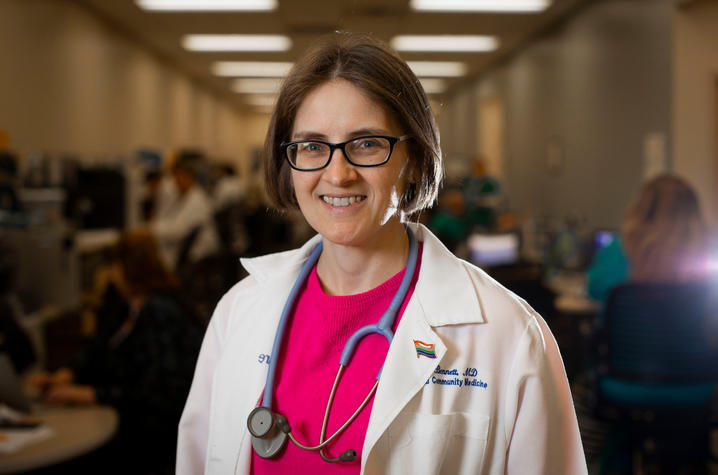 LEXINGTON, Ky. (Nov. 14, 2022) — This is National Transgender Awareness Week, leading up to the National Transgender Day of Remembrance on Nov. 20. This week was established to raise awareness of the issues that trans and gender nonconforming people face because of their identity.
To honor this week, the University of Kentucky Office of LGBTQ* Resources is hosting events on campus to educate the public on LGBTQ+ culture and celebrate the community:
Monday, Nov. 14: Clothing Exchange, 5-7 p.m., at the Cat's Den
Tuesday, Nov. 15: "Paris is Burning" movie showing, 6 p.m., in the Worsham Theater
Wednesday Nov. 16: Pride Bash, 7-9 p.m., at Girls Girls Girls Burritos (first 75 people eat free)
Thursday Nov. 17: Safe Zone Training, 10:30 a.m.-noon at MLK Center
Thursday, Nov. 17: Candlelight Vigil, 7-8:30 p.m. in the Gatton Student Center, Ballroom C
One major ongoing issue the LGBTQ+ community faces is lack of safe and affirming health care resources. According to the National Library of Medicine, more than one in six LGBTQ+ adults reported avoiding health care due to anticipated discrimination. But developing a relationship with a primary care provider is an important part of taking control and managing personal health.
Transform Health is one of UK HealthCare's methods of closing the LGBTQ+ health gap. It is a group of providers dedicated to offering high quality care for LGBTQ+ patients, promoting research and community engagement, and training students and residents in LGBTQ+ health.
Transform Health currently exists in three locations for primary care: the Family Medicine Transform Health Clinic at UK HealthCare-Turfland and the Phyllis D. Corbitt Community Health Center in Wilmore for the general community, and University Health Service (UHS) for UK students. These locations are all full-service primary care clinics, including:
primary care and prevention (vaccines, cancer screenings, general health);
affirming sexual health, including PrEP (for HIV prevention) and PEP (post-exposure HIV);
counseling or counseling referrals;
care of chronic conditions (i.e. high blood pressure); and
referrals to surgical partners and other services.
The Counseling Center on campus is also an official part of Transform Health, where providers serve the LGBTQ+ student population with affirming mental health therapy and support groups.
In terms of the student population, more young people are identifying as transgender or gender nonconforming — a 2021 study of Pittsburgh high schools found that nearly 1 in 10 students identified as gender-diverse, much higher than previous national estimates.
Some of these students feel unwelcome even before they set foot on a college campus, says Joanne Brown, a nurse practitioner at University Health Service and a Transform Health provider. Brown is making it her mission to support students through their transitions.
"I think it's taken everything they have to come walk through our door and talk to me for the first time," Brown said. "They're afraid this step is going to alienate them from their families of origin. It might mean those families withhold financial support, they can't continue in school, that they lose a relationship with somebody."
Keisa Fallin-Bennett, M.D., the lead physician of the Family Medicine Turfland site, agrees that one of the most important things these providers do is simply offering a safe and affirming space — one that accepts and sees and affirms people for who they are.
"Offering hormone therapy, sexual health services, and other resources are very important to people's quality of life, but even that won't matter if the health care environment is not welcoming and effective in moving people toward their health goals in life, " she said. "We really strive to bring people back to a place of healing rather than frustration, and giving them the tools they need for living their best life. It's one of the most satisfying parts of my job to see LGBTQ+ people really feel like themselves and come to embrace their own bodies right in front of my eyes."
For more information on the services offered by Transform Health, visit their website. Appointments can be made at any location by using the MyChart app app or calling the scheduling numbers listed on the website.
At the University of Kentucky, students are at the center of all that we do. From the moment you become a Wildcat through graduation and beyond, the Office for Student Success is committed to supporting you. Comprised of five areas and 25 units, together, they have one vision — to help students live a life of meaning. Student Success works through an equitable, holistic and inclusive lens to design and deliver unparalleled services and support a diverse community of learners in achieving their wildest ambitions. In the Office for Student Success this is what we do — this is who we are. You can explore resources available to you here. If you have additional questions, you can reach a Student Success team member by calling the helpline 859-218-YouK (9685).