Kentucky Conference to Focus on Health Literacy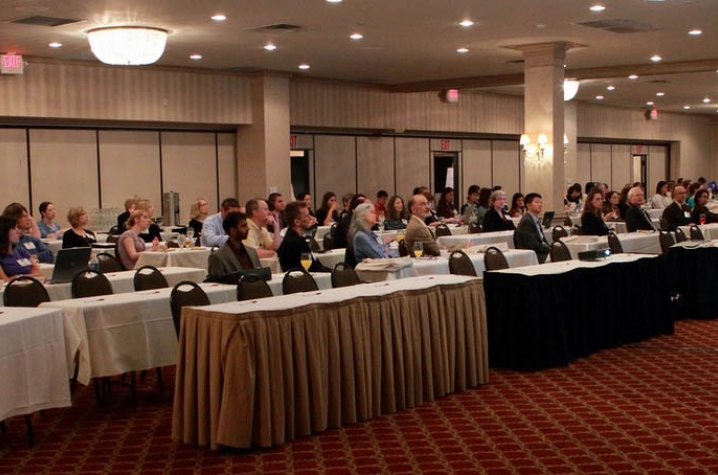 LEXINGTON, Ky. (March 13, 2012) —The 12th biennial Kentucky Conference on Health Communication (KCHC) will be held April 19-21 at the Hyatt Regency in Lexington.
The conference, titled "Health Literacy Research and Practice," will bring together researchers, educators, health care providers, policy makers and students for two and a half days of competitive paper and panel presentations, a competitive poster session and invited speaker presentations, many of which focus on themes related to health literacy, the ability of individuals to understand basic health information and make appropriate decisions.   
"Nationally, poor health literacy has been estimated to cost as much as $238 billion per year," says Nancy Harrington, professor of communication in the University of Kentucky College of Communications and Information Studies. "Our goal for this conference is to bring questions concerning health literacy research and practice to the forefront so we may better address the serious challenges that confront us."
This year's keynote speaker will be Glen T. Cameron, founder and senior scientist in the Health Communication Research Center in the Missouri School of Journalism. Cameron has unique expertise in tailored communication to improve health outcomes for at-risk populations. With a focus on reaching large populations through mediated communication, he defines his overriding mission as informing smart health decisions in audiences.
For the preconference on Thursday, April 19, four preeminent scholars in the field will deliver presentations about reducing health disparities:
Kenzie Cameron, research associate professor in the Division of General Internal Medicine at the Northwestern University Feinberg School of Medicine. Her research focuses on the reduction of racial and ethnic health disparities as informed by health literacy.
Cathy D. Meade, senior faculty member at the H. Lee Moffitt Cancer Center and Research Institute, where she also is director of the Education Program and leader of the Cancer, Culture, and Literacy Institute. Meade has expertise in the development of culturally, linguistically, and literacy-relevant cancer communications, and the creation of community-based breast health initiatives for priority and at-risk populations.
Jeffrey Niederdeppe, assistant professor in the Department of Communication at Cornell University. His research focuses on socioeconomic and health disparities and changing social determinants of health conditions through generating public and policymaker support for public policy change.
K. "Vish" Viswanath, associate professor in the Department of Society, Human Development and Health in the School of Public Health at Harvard University; faculty member in the Center for Community-Based Research, Dana-Farber Cancer Institute; and director of the Health Communication Core of the Dana-Farber/Harvard Cancer Center. Viswanath's research focuses on the link between inequalities in communication and health disparities and how to address disparities through communication.
The preconference also will include a panel of UK faculty from the College of Communications and Information Studies, the colleges of UK's Medical Campus, and other UK colleges, who are engaged in innovative health disparities research. The preconference will end with an interactive roundtable session that will provide ample opportunity for audience members to pose questions and engage in discussion with presenters.
On Friday, April 20, the conference will feature competitive papers, posters, and panel sessions. Saturday, April 21, will also feature papers and panel sessions, as well as a luncheon presentation by the Lewis Donohew Outstanding Scholar in Health Communication Award winner.
The Donohew Award was established in 1998 to recognize outstanding research contributions to the health communication field made during the biennium preceding each KCHC conference. This year's winner is David Buller, a senior scientist and director of research at Klein Buendel, Inc., a health communication research firm located in Golden, Colorado. Buller's research tests theory-based communication strategies employing interpersonal communication, media, the Internet, and mobile technologies, and environmental and policy approaches to reducing the risk for chronic disease among children and adults in community settings.
The priority registration rate deadline is April 6. To register online, go to http://comm.uky.edu/kchc/register.
Sponsors for the conference include the UK Department of Communication, the College of Communications and Information Studies, the UK Center on Drug Abuse Research Translation and the Office of the Vice President for Research.
For more information, including full program information and guidelines for presenters, please visit http://comm.uky.edu/kchc.
MEDIA CONTACT: Keith Hautala, (859) 323-2396; keith.hautala@uky.edu.