Earle C. Clements Award to be Presented to 3 Kentucky High School Educators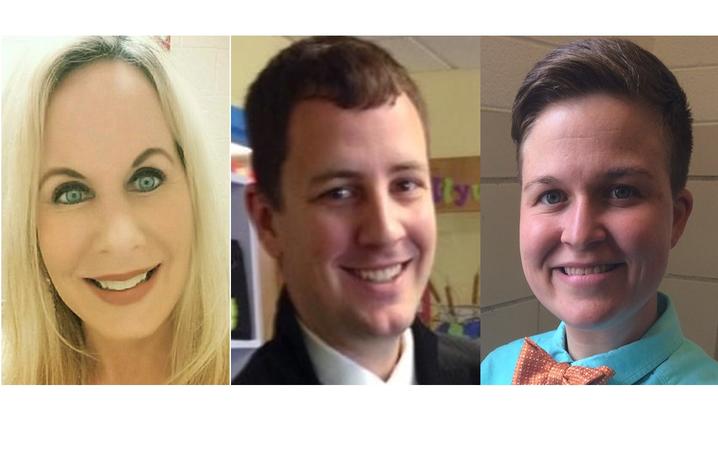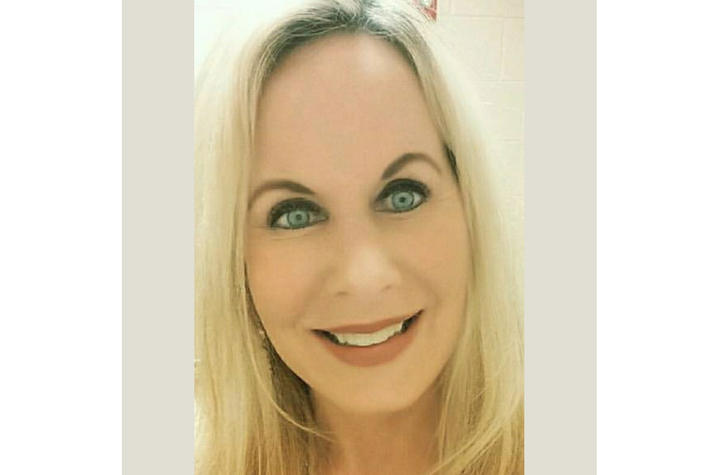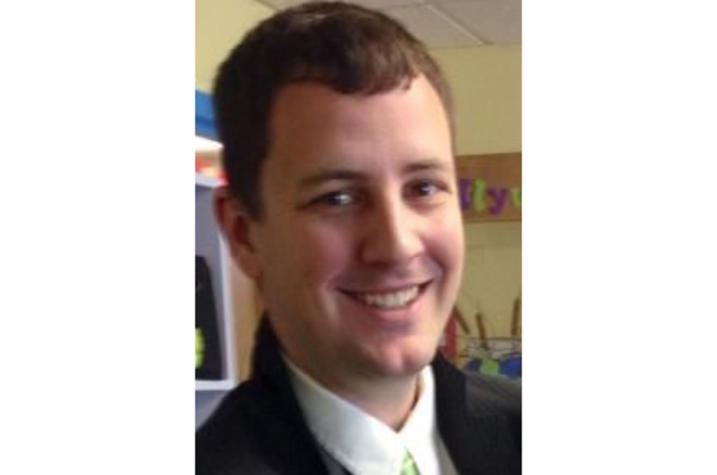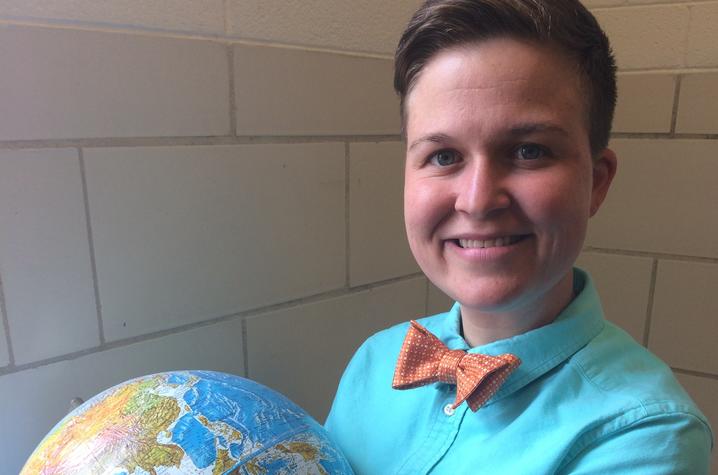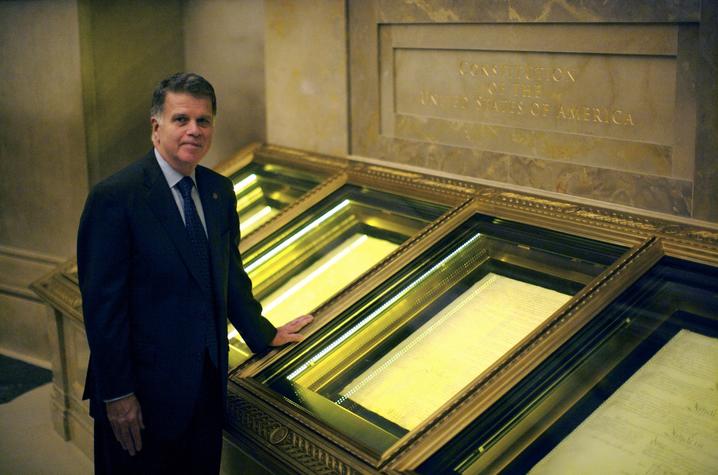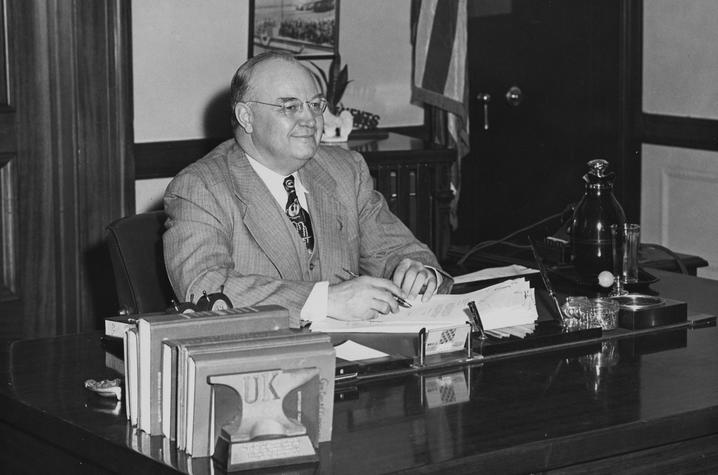 LEXINGTON, Ky. (Aug. 3, 2017) — The National Archives and the University of Kentucky Libraries Wendell H. Ford Public Policy Research Center will present this year's Earle C. Clements Innovation in Education Awards to three Central Kentucky educators: Amy Michele Madsen, of George Rogers Clark High School; Steven K. Riley, of Henry Clay High School; and Whitney Walker, of Lafayette High School. The awards, which recognize the state's best educators in history and/or civics, will be presented by U.S. Archivist David S. Ferriero at a ceremony at the Special Collections Research Center Great Hall, in the Margaret I. King Library Building. The awards program, which is free and open to the public, will begin 4 p.m. Wednesday, Aug. 9, and a reception will immediately follow the event.
The Clements Award honors the life and career of Earle C. Clements and his lifelong commitment to education and public service. Clements' political career included service as a county sheriff, clerk and judge; terms in the state senate and as governor; and terms in both the U.S. House of Representatives and U.S. Senate, where he was a close colleague to future President Lyndon Baines Johnson.
Chosen by an independent review panel, Clements Award applicants are judged on the following criteria: ability to demonstrate knowledge of, and enthusiasm for, the subject and commitment to increasing student awareness of the importance of public service; expertise in civics and history content and the ability to share it with students; impact on student success; and evidence of creativity and innovation.
"We had an extremely strong candidate pool this year," said Clements Award jury member Ben Chandler, former U.S. congressman for Kentucky's Sixth District. "I was impressed with the dedication and creativity Kentucky educators bring to their classrooms, and I am proud to be part of a program that recognizes and rewards their efforts and talent."
Clements Award recipients are selected from elementary, middle and high school history and/or civics (social studies) teachers throughout the Commonwealth of Kentucky.
Amy Michele Madsen has taught social studies in Kentucky for 26 years. Currently, she teaches U.S. history and African American history at George Rogers Clark High School in Winchester, where she serves as chair of the Social Studies Department. Madsen is a member of the HEART cadre, the only active grant for teaching history in the U.S. and was a 2016-17 PBS Digital Innovator. In March, she studied the history of space flight at NASA in Cape Canaveral, Florida. This September, Madsen will present at the Ohio Council for the Social Studies annual conference "Diversity in Democracy." Outside of her work in the field of history, she sponsors her school's National Honor Society and Fellowship of Christian Athletes. Off campus, Madsen is a member of Winchester's Martin Luther King Jr. Unity Committee, which sponsors the annual MLK Jr. Unity Day celebration. Madsen earned her bachelor's and master's degrees in education from UK, as well as a master's degree in history.
Since 2007, Steven K. Riley has taught social studies at Henry Clay High School in Lexington, where he currently serves as chair of the department. Riley's courses include AP (Advanced Placement) U.S. government, citizenship and criminal justice. Outside of the classroom, he has served as Henry Clay's head cross country coach, treasurer of the Fayette County Education Association and as a member of Fayette County's redistricting committee. Born and raised in Lexington, Riley holds a bachelor's degree in history education from Eastern Kentucky University and a master's degree in history education from the University of the Cumberlands. 
Whitney Walker has spent her entire 12-year teaching career at Lafayette High School in Lexington, where she teaches courses in government and geography. She is a sponsor of the Lafayette Geographical Society and Young Democrats, which are platforms created to promote civic engagement and community service. During the summers, Walker serves as adjunct faculty in UK's Department of Geography, where she leads a course for graduate students who will soon be high school social studies teachers. A native of Carrollton, Kentucky, she holds bachelor's and master's degrees in secondary social studies from UK and is currently a doctoral student in the College of Education.
Madsen, Riley and Walker will be presented with their Clements Awards by National Archivist David S. Ferriero. Ferriero was confirmed as 10th Archivist of the United States on Nov. 6, 2009. Previously, he served as the Andrew W. Mellon Director of the New York Public Libraries and held top library positions at the Massachusetts Institute of Technology and Duke University. Ferriero earned bachelor's and master's degrees in English literature from Northeastern University and a master's degree from the Simmons College of Library and Information Science. He served as a Navy hospital corpsman in Vietnam.
Bess Clements Abell, Earle Clements' daughter and a member of the UK Libraries National Advisory Board, and her husband, Tyler, will participate in the awards ceremony. A gift from the couple to the National Archives helps make the awards program possible.
Created in 1934, the National Archives and Records Administration (NARA) is responsible for preserving and providing access to the records of the U.S. Government. NARA has more than 40 facilities across the country, including 14 Presidential Libraries, containing more than 10 billion pages of textual records; 42 million photographs; miles and miles of film and video; and an ever-increasing number of electronic records. For more information, visit www.archives.gov.
The UK Special Collections Research Center at UK Libraries is home to a collection of rare books, Kentuckiana, the Archives, the Louie B. Nunn Center for Oral History, the King Library Press, the Ford Public Policy Research Center, the Bert T. Combs Appalachian Collection, the John G. Heyburn Initiative and ExploreUK. The mission of the center is to locate and preserve materials documenting the social, cultural, economic and political history of the Commonwealth of Kentucky.