A Celebration of Art, Literature and Religion: Thomas Merton and Victor and Carolyn Hammer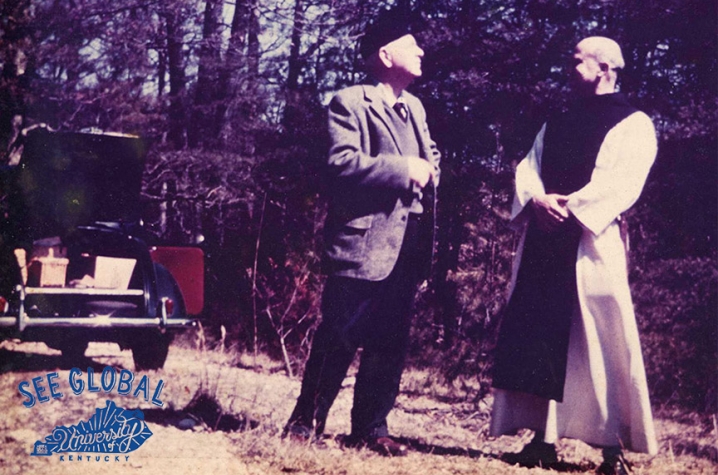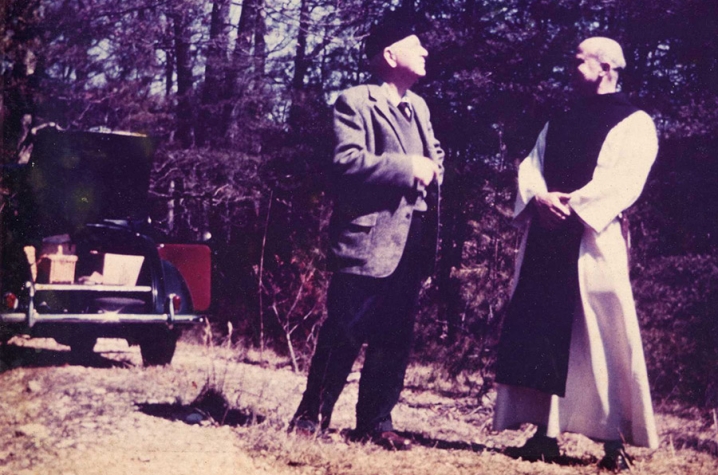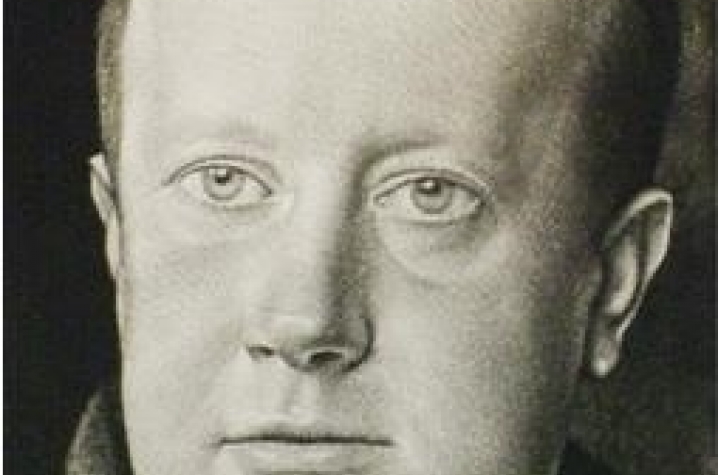 LEXINGTON, Ky. (Dec. 9, 2014) — The University Press of Kentucky, in partnership with the Art Museum at the University of Kentucky and UK Libraries, will celebrate the publication of "The Letters of Thomas Merton and Victor and Carolyn Hammer: Ad Majorem Dei Gloriam" with editors Paul Evans Holbrook Jr. and F. Douglas Scutchfield. The event, which is free and open to the public, will include remarks from the editors and features an installation of Victor Hammers' paintings, drawings and mezzotints. The celebration, which includes books on sale, will begin 6 p.m. Friday, Dec. 12, at the Art Museum at UK.
Poet, social justice activist and theologian Thomas Merton (1915–1968) is arguably the most influential American Catholic author of the 20th century. In his short lifetime, he penned more than 70 books including "The Seven Storey Mountain" which sold over a million copies while significantly raising his national public profile. Merton also maintained a brisk correspondence with a variety of colleagues around the globe. Among those with whom Merton corresponded during the mid-1950s to the end of his life were Victor Hammer and his wife, Carolyn. However, many Merton scholars and fans remain unaware of the significant body of letters that the Trappist monk exchanged with the Hammers.
Unable to leave his home at the Abbey of Gethsemani except on special occasions, Merton developed a close friendship with Victor and Carolyn Hammer from nearby Lexington, Kentucky. Carolyn Reading Hammer (1911–2001), a Bluegrass native from Paris, Kentucky, was a founder of the King Library Press at UK and supplied Merton with many of the books he required for his writing and teaching. The Austrian-born Victor Hammer (1882–1967) was an accomplished painter, sculptor, printer and architect. The correspondence between Merton and the Hammers began in September 1955 and lasted beyond Victor Hammer's death in 1967, until Merton's own death in 1968.
Their letters, arranged chronologically, vividly demonstrate a blossoming intellectual camaraderie, from professional discussions of printing costs to richly articulated explorations of religion and aesthetics. They also provide a unique opportunity to understand Merton's evolving philosophies, as his requests for books from Carolyn reflect his reading interests during the 13 years spanned by their correspondence. Often profound, at times humorous, the letters in this volume reveal a rare friendship and offer new insights into the creative intellect of Thomas Merton.
F. Douglas Scutchfield is the inaugural Peter P. Bosomworth Professor of Health Services Research and Policy at the UK College of Public Health.
Paul Evans Holbrook Jr. has taught philosophy and comparative religion at UK and ethics at Midway College. He was an apprentice to Carolyn Hammer and serves as bibliographer to the Hammer estate. Since 1988, he has served as director of the King Library Press at UK Libraries.
MEDIA CONTACT: Whitney Hale, 859-257-8716; whitney.hale@uky.edu