Kentucky Law Journal Hosting Symposium on Religious Exemptions and Harm to Others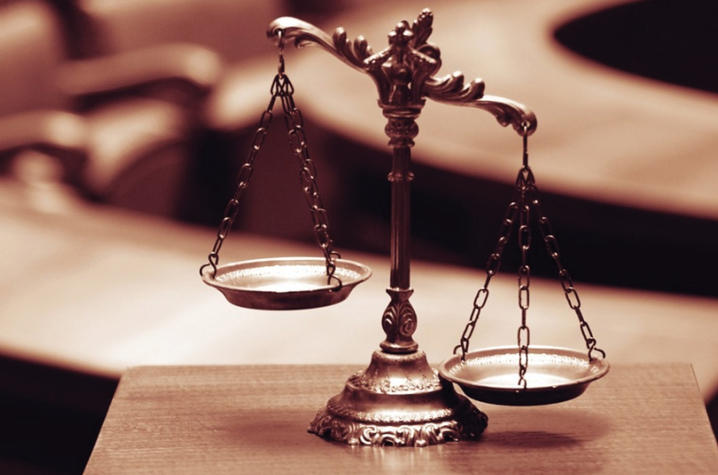 LEXINGTON, Ky. (Oct. 23, 2017) — On Friday, Nov. 3, the Kentucky Law Journal, in conjunction with the University of Kentucky College of Law, will host "Religious Exemptions and Harm to Others." The symposium will take place at the William T. Young Library in the UK Athletics Auditorium. The event is open to the public and will begin at 8:15 a.m.
Featuring a diverse group of scholars from across the nation, the program will elaborate on how religious freedoms granted in the United States Constitution and associated religious exemptions play a role in our communities and society. Topics will consist of "Religious Accommodations and Third-Party Harms: Constitutional Values and Limits," "The Oldest Religious Exemption," and "The Cost of Rights."
Speakers for the one-day symposium include:
Kathleen Brady, fellow at the Center for the Study of Law and Religion at Emory University;
Carl H. Esbeck, R.B. Price Professor Emeritus of Law/Isabelle Wade & Paul C. Lyda Professor Emeritus of Law at the University of Missouri School of Law;
Catherine Hardee, assistant professor of law at California Western School of Law;
Arnold H. Loewy, George R. Killam Jr. Chair of Criminal Law at Texas Tech University School of Law;
Christopher C. Lund, professor of law at Wayne State University Law School;
William Marshall, William Rand Kenan Jr. Distinguished Professor of Law at the University of North Carolina School of Law;
Micah Schwartzman, Joseph W. Dorn Research Professor of Law at the University of Virginia School of Law;
Eric J. Segall, Kathy and Lawrence Ashe Professor of Law at Georgia State University College of Law;
Elizabeth Sepper, professor of law at Washington University School of Law; and
Gary J. Simson, senior vice provost for scholarship for Mercer University.
In addition to presenters discussing religious freedoms and exemptions, students and other attendees will be asked to participate by posing questions throughout the symposium. To register for the program, visit http://law.uky.edu/academics/registration-klj-symposium. CLE credit is pending approval for this program.
See presenter biographies, directions and parking information, and a full schedule at www.kentuckylawjournal.org/index.php/symposium/.