Last Chance to Make Reservations for Boone Center Lobster Boil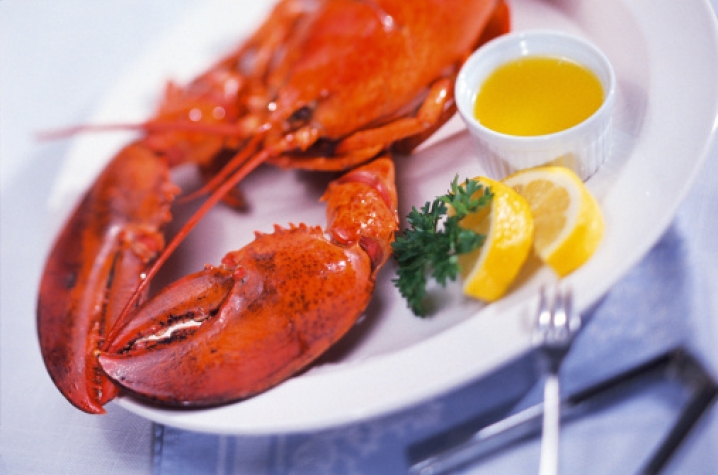 [IMAGE1]
LEXINGTON, Ky. (June 22, 2011) − Members of the Hilary J. Boone Center at the University of Kentucky have until 3 p.m. Thursday, June 23, to make their reservations for the upcoming lobster boil at the Boone Center. The June 24 event will feature fresh lobster with drawn butter, an oyster bar, sliced tomato and cucumber salad, corn on the cob, buttered new potatoes, country green beans, strawberry shortcake and banana pudding for $40 per person.
"Chef Russell just ordered fresh lobster this morning," said Boone Center General Manager Gerald Marvel. "We'll have this special event on the terrace, and we look forward to our Boone Center members enjoying a delicious meal and a relaxing evening of fellowship."
In order to have enough lobster to accommodate all guests, the Boone Center must have reservations by the 3 p.m. deadline the day before the event.
The Hilary J. Boone Center at the University of Kentucky is one of Lexington's premiere meeting and dining facilities for UK alumni, faculty and staff. The Boone Center is located at 510 Rose Street in the heart of campus. The center's elegant décor is ideal for meetings, banquets, cocktail parties, wedding receptions and other special events. The Boone Center is open for lunch 11:30 a.m. to 2 p.m. Monday through Friday for members and their guests, one Sunday each month for Sunday Brunch, and for special member events throughout the year. The center is available for special event bookings for members and UK  departments. Visit the Boone Center's website at www.uky.edu/BooneCenter or call (859) 257-1133 for more information.