Lecturer to Speak on Darwin and the Origin of Whales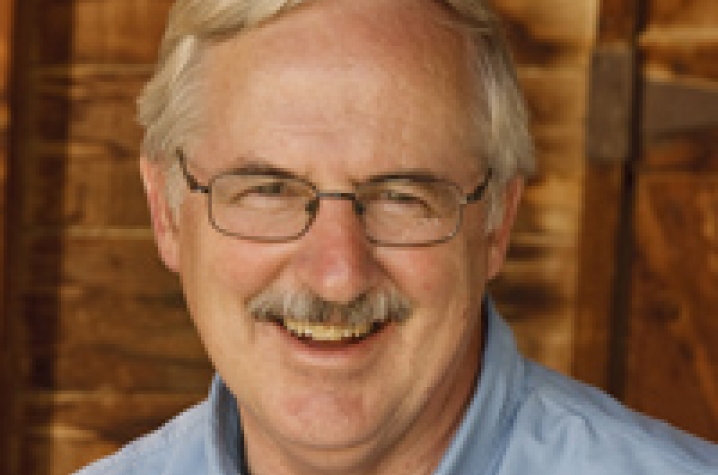 LEXINGTON, Ky. (Feb. 1, 2016) — Are you interested in deep-sea life and its evolution? The public is invited to attend a free lecture titled "Darwin and the Origin of Whales" at the University of Kentucky on Feb. 19. The event is the latest in the annual Darwin Lecture series sponsored by several academic departments, professional societies and science organizations in Kentucky.
The speaker for the lecture, to begin at 7 p.m., will be Philip Gingerich, professor emeritus of geology, biology and anthropology at the University of Michigan. Gingerich, whose research focus has been the origin of modern orders of mammals, is a leading expert on the evolution of primates and whales. He also served as director of the University of Michigan Museum of Paleontology from 1981 until 2010.
His talk will be at Seay Auditorium, in the UK Agricultural Science Center North, at the intersection of South Limestone Street and Cooper Drive. Free parking will be available at UK Parking Structure 1 as well as surface parking lots near the structure. For a map of the parking and lecture locations, see the online poster here: http://ky.aipg.org/PDF/Gingerich2016flyer.pdf.
The annual Darwin Lecture focuses on some aspect of evolution. Previous lecturers in the series have spoken about dinosaurs, the ancient sea that covered the Greater Cincinnati region, and the kinds of life on Earth during the ancient Precambrian period.
Sponsors for the event include the Kentucky Geological Survey, the Kentucky Section of the American Institute of Professional Geologists, the Geological Society of Kentucky, and the Kentucky Paleontological Society, among other partners.
MEDIA CONTACT: Whitney Harder, 859-323-2396, whitney.harder@uky.edu