'Poisoning the Press' Author to Deliver State of First Amendment Address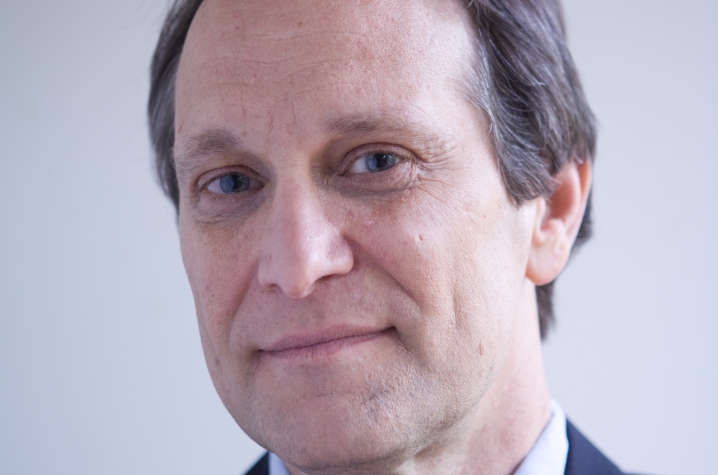 LEXINGTON, Ky. (Nov. 10, 2011) — An award-winning investigative reporter, author and journalism professor will deliver the annual State of the First Amendment Address at the University of Kentucky Tuesday, Nov. 15. 
Mark Feldstein, author of "Poisoning the Press," is the featured speaker at the annual First Amendment Celebration sponsored by the Scripps Howard First Amendment Center and the UK School of Journalism and Telecommunications. 
Feldstein worked as an on-air investigative correspondent at CNN, ABC News, and several local television stations during a 20-year career. For his work, he won the Edward R. Murrow broadcasting prize and two George Foster Peabody medallions.
And for his work, he was beaten up in the United States, detained and censored by government authorities in Egypt, and escorted out of Haiti under armed guard. His exposes led to resignations, firings, multimillion-dollar fines and prison terms.
Feldstein's 2010 book, "Poisoning The Press," documents the bitter relationship between Jack Anderson, a journalist whose column damaged and destroyed political careers, and President Richard Nixon. Feldstein was once an intern for Anderson, whose column, "Washington Merry Go-Round," was immensely popular. The book has received widespread critical acclaim and earned top academic awards for research. 
Feldstein is a graduate of Harvard and earned his doctorate at the University of North Carolina at Chapel Hill. He is the Richard Eaton Professor of Broadcast Journalism at the University of Maryland.
Feldstein has been published in numerous peer-reviewed journals; he has also won awards for his scholarship from the American Journalism Historians Association and other academic organizations. He is widely quoted as a media analyst by leading news outlets in the United States and abroad, and has testified as an expert witness on First Amendment issues in court cases and before Congress.
The State of the First Amendment Address will be given in Room 106 of the White Hall Classroom Building. The program begins at 5:30 p.m., Tuesday, Nov. 15, and is free and open to the public.
At the celebration, Al Smith will be presented with the annual James Madison Award for Service to the First Amendment. Smith, a Kentucky editor and publisher, founded and hosted Kentucky Educational Television's "Comment on Kentucky" program, a weekly discussion of public affairs.
The Scripps Howard First Amendment Center, housed in the university's School of Journalism and Telecommunications, seeks to promote understanding of the First Amendment among citizens of Kentucky, to advocate for First Amendment rights in the Commonwealth and nationally, and to produce internationally recognized scholarship concerning the First Amendment and its related freedoms.
MEDIA CONTACT: Keith Hautala, (859) 323-2396; keith.hautala@uky.edu