Retired NBC Sports President to Deliver Sports Communication Lecture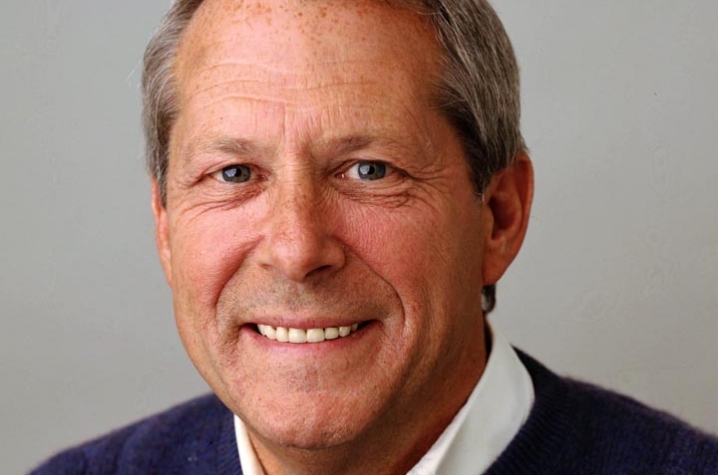 LEXINGTON, Ky. (Oct. 25, 2011) — Ken Schanzer, who in August retired as president of NBC Sports, will be at the University of Kentucky to deliver the second annual Gidel/Lombardo Lecture in Sports Communication at 6:30 p.m. Tuesday, Nov. 1, in Memorial Hall.
The lecture series, hosted by the UK School of Journalism and Telecommunications, is funded by an endowment established by the Gidel and Lombardo families in honor of Rob Gidel Jr., who graduated from the UK Journalism program. Bob Costas gave the first Gidel/Lombardo Lecture in spring 2010.
"Sports is an important part of the UK experience, and many of our students aspire to careers in sports journalism or sports communication," said Beth E. Barnes, director of the School of Journalism and Telecommunications. "We look forward to welcoming Mr. Schanzer to campus to speak on the relationship between sports and the broadcast networks." 
Schanzer was named president of NBC Sports in 1998. His responsibilities included supervising the day-to-day operation of the division; following NBC's merger with Comcast, he also became the lead negotiator for all NBC Sports Group partnership agreements. He previously served two stints as executive vice president of NBC Sports, from 1983-93 and 1995-98.
A respected executive and negotiator, Schanzer was integral in the NBC Sports Group's efforts to reassemble horse racing's Triple Crown and its landmark 10-year NHL agreement. He played a key role in negotiating NBC Sports' six-year agreement and subsequent two-year extension with the National Football League to become the network home of the premier prime-time television package, "Sunday Night Football," beginning in 2006, which included innovative flexible scheduling. 
Schanzer was also directly responsible for NBC Sports' landmark agreement for exclusive network telecast rights of the University of Notre Dame's home football games. That agreement began in 1991, has been renewed four times, and currently runs through 2015.
He played an integral role in NBC Sports' acquisition of other major sports properties, including the Olympics, NASCAR, horse racing's Kentucky Derby and Preakness Stakes, the French Open and The Players Championship. Through Schanzer's leadership, NBC Sports' associations with the USGA, PGA Tour, Kentucky Derby, Wimbledon and French Open were all recently extended.
The revenue sharing partnership with the National Hockey League – announced in May 2004 – is one example of the major role Schanzer played in breaking new ground in the business of network television sports, and in particular, the execution of NBC Sports' strategy of financially sound sports rights agreements.
Schanzer is a 1966 graduate of Colgate University and earned his Juris Doctor degree at Columbia Law School in 1970. 
MEDIA CONTACT: Keith Hautala, (859) 323-2396; keith.hautala@uky.edu