Movie Trivia Night Will Test Knowledge of Silver Screen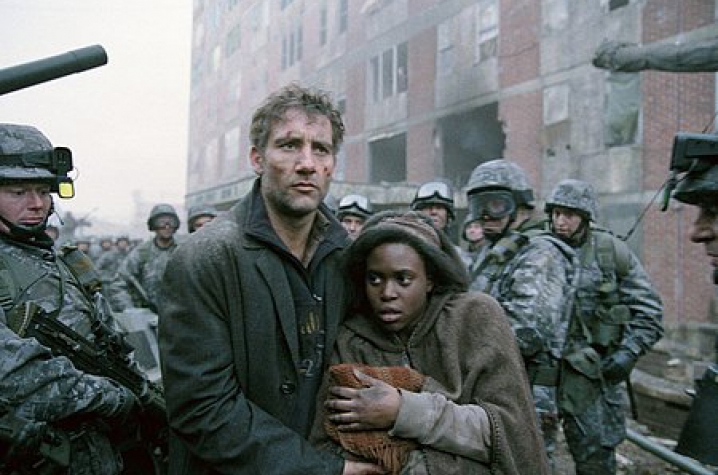 LEXINGTON, Ky. (Sept. 16, 2011) – Come one, come all, as the Cats Den and Late Night Film Series team up to provide a week filled with free events and prizes.
For movie lovers, the Cats Den has a great event for the University of Kentucky community. At 7 p.m. Monday, Sept. 19, patrons can test their knowledge of the silver screen at Movie Trivia Night. Participants can show off their skills against a variety questions from all different kinds of box-office hits. We will even give you a hint: What is the highest grossing movie of all time?  The answer, "Avatar." The winner of the night will receive a grand prize. Plus, there will be prize drawings throughout the night.
Attention ladies, if you like the game of pool, break out the cue sticks and the chalk for the annual ACUI Women's Nine-Ball Tournament on Tuesday, Sept. 20, at 7 p.m.  Whether a pool master or a beginner, the Cats Den invites you to participate. The winner of this tournament will be eligible to compete in the Regional ACUI Nine-Ball Tournament, contending with other students for a spot in the national championships.
Funny man Jarrod Harris will bring his brand of southern humor to Comedy Caravan at 8 p.m. Wednesday, Sept. 21. The Atlanta-native is known for his varied style of comic angst and hipster irony. Harris has been featured on "The Bob & Tom Show," TBS, "Comedy Central," and at various comedy festivals around the country.
Come celebrate Nemo Achida's birthday as he performs a free concert at 8 p.m. Sept. 22 in the Cats Den. Born and raised in Lexington, Achida has been wowing audiences with his soulful, urban beats since childhood. While classified as a hip-hop artist, Nemo gathers inspiration from gospel, jazz, and even electro styles. With his relatable persona and tremendous stage presence, Achida's show is sure to be a crowd pleaser. The opener is another Lexington artist, DJ Warren Peace.
The Late Night Film Series will screen "Pleasantville" at 10 p.m.  Friday, Sept. 16. The International Film Series will present "I am Love" at 6 p.m. Sunday, Sept. 18.
Director Alfonso Cuaron imagines an infertile world in his grim adaptation of P.D. James' novel "Children of Men." While the world tears itself apart without children to instill hope, disillusioned Theo (Clive Owen) is pulled back into a life of activism by his ex-wife (Julianne Moore) when she charges him with escorting a pregnant woman to safe haven with the Human Project. His mission proves difficult as rebel forces pursue them with the intent to use the first infant in nearly two decades as a political pawn.
Teenage siblings living in the 1990s are transported into the fictitious world of the 1950s sitcom, "Pleasantville." It's a black and white town (literally) where things like sex, drugs, and violence don't even appear in one's vocabulary, let alone come to fruition.
David (Tobey MaGuire) uses his familiarity with the show to fit in with the town's citizens while Jennifer (Reese Witherspoon) inspires dissension amongst the burg's youth with her unwillingness to adhere to Pleasantville's strict value system.
In "I am Love" Emma left Russia over 20 years ago to follow Tancredi Recchi, the man who had proposed to her. Now a member of a powerful industrial Milanese family, she is the respected mother of three. But Emma, although not unhappy, feels confusedly unfulfilled. One day Antonio, a talented chef and her son's friend and partner, makes her senses kindle. It does not take long before she embarks on a passionate affair with the sensuous young man.
The Late Night Film is held every Thursday and Friday in Worsham Theater at 10 p.m. The International Film Series is held every other Sunday at 6 p.m. All Late Night and International Film Series movies are shown free for students. The Late Night and International Film Series and their movies are sponsored by the Student Center Director's Office. All the films will be shown free in Worsham Theatre.
The Cat's Den is located on the first floor of the University of Kentucky's Student Center. Events hosted by the Cats Den and the Student Center Director's Office are free to students, staff and faculty. For more information, contact catsdenuk@gmail.com.