School of Journalism and Telecommunications Hosts 13th Annual Richard G. Wilson Journalism Alumni Symposium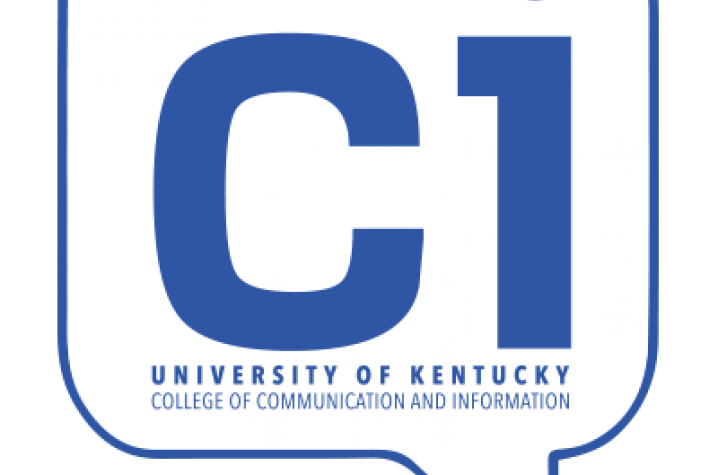 LEXINGTON, Ky. (April 21, 2015) — The 13th annual Richard G. Wilson Journalism Alumni Symposium will take place at 6 p.m. Tuesday, April 21, in Room 230 of the University of Kentucky Student Center. "Oh the places you'll go" is the theme of this year's symposium, part of the UK School of Journalism and Telecommunications.
University of Kentucky journalism graduates are working in China, Washington, New York, Nashville, Knoxville, Louisville, Lexington, Elizabethtown and countless other cities across the Commonwealth. They work at newspapers, TV stations, online publications and magazines, in athletics departments and government agencies.
"Connecting successful alumni with current students benefits both groups," said Beth Barnes, director of the School of Journalism and Telecommunications. "We're looking forward to welcoming this accomplished group of alumni back to campus."
These journalism alumni will discuss their careers and offer advice to current UK journalism students:
Rachel Aretakis graduated from UK in 2014. She was editor of the Kentucky Kernel during her senior year. She is a reporter and the social engagement coordinator for Louisville Business First, a weekly business news publication. She covers startups, technology and media. During her undergraduate career, she interned for the Lexington Herald-Leader, USA Today and Business First.
Thomas Beisner graduated from the University of Kentucky with a bachelor's degree in journalism in 2008. He has been the host of "Kentucky Sports Television" (KSTV) on Time Warner Cable's cn2 since 2012. Before that, he served as a producer of KSTV for one year and as the senior managing editor of Kentucky Sports Radio for four years.  In addition, he's contributed stories to CBSSports.com and Rivals.com.  He lives in Oldham County with his wife and two sons.
Becky Bruce graduated from the journalism program in 2001 and began her newsroom career as a one-woman-band, reading headlines for two music-driven radio stations in her hometown of Lexington. From there, work took her to the WHAS Radio newsroom in Louisville and eventually to a five-year stint in Roanoke, Virginia, at WFIR, where she served as afternoon news anchor and eventually became news director. Since 2007, she has worked for the KSL news team in Salt Lake City, Utah, where she is the executive producer of Utah's Morning News.
Metz Camfield is the editor of CoachCal.com and helps oversee Coach John Calipari's social media platforms. He previously worked for two years at Ole Miss as an assistant media relations director and the website coordinator. After graduation in 2011, he worked in the media relations department at UK for two years. During his time at UK, he was an assistant contact for the men's and women's basketball teams, and was the sports information director for a number of other programs. Camfield also wrote for the Kentucky Kernel and was an assistant sports editor and the men's basketball beat writer.
Dan Hassert has served as senior speechwriter for Gov. Steve Beshear since January 2008. He wrote for The Kentucky and Cincinnati Posts for 18 years until they ceased publication. He was a reporter and editor there, at various times directing Kentucky news coverage as city editor, overseeing the Kentucky editorial section and writing in-depth series as a special projects writer. He majored in English and journalism at UK, was in the Honors Program, wrote for the Kernel and was editor-in-chief for the 1987-88 school year.
Cassidy Herrington is a producer and host for WNIN, the public media station in Evansville, Indiana. She covers local news and produces a weekly journalism program, "The Trend." The Indiana Associated Press Broadcaster's Association named her best reporter in the state in 2013. She started in public radio at age 17 and volunteered for the NPR affiliates in Louisville and Lexington while an undergraduate at UK. She majored in journalism, international studies and Spanish and wrote for the Kernel. During college, Herrington lived in Buenos Aires, Argentina, where she also interned for the Associated Press. After graduation, she interned for the arts and culture desk at WBEZ in Chicago.
Alex Risen is a Louisville native and December 2010 UK graduate.  He earned a bachelor's in journalism and political science and graduated with honors from the UK Honors Program. In his four years of professional experience, Risen has spent time at WYMT in Hazard as well as WTVQ in Lexington. He has been the sports director for two years at WTVQ. Before that time he was the TV station's weekend sports anchor/reporter. His career experience also includes internships at ESPN in Bristol, Connecticut, NBC Sports event production on location, WLKY in Louisville and Vype high school sports magazine. While attending UK, Risen wrote for the Kernel and took part in the university's student news network broadcast.
The School of Journalism and Telecommunications is celebrating 100 years of journalism education while celebrating the 150th anniversary of the University of Kentucky.
The journalism symposium is named in honor of Richard Wilson, longtime education and political reporter for the Courier-Journal who was inducted into the Kentucky Journalism Hall of Fame in 1999.  The UK graduate served as interim director of the School of Journalism and Telecommunications in 2002-03 and initiated the symposium during that year.  
MEDIA CONTACT: Rebecca Stratton and Blair Hoover, (859) 323-2395; rebecca.stratton@uky.edu, blair.hoover@uky.edu