Tech Week Focuses on Academic Web Needs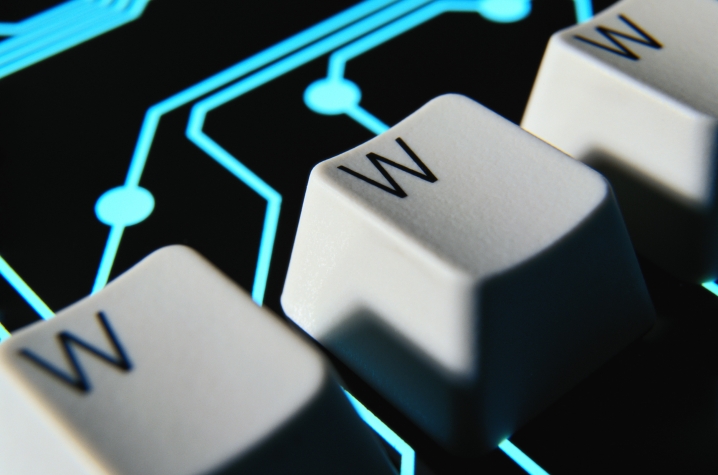 LEXINGTON, Ky. (Oct. 14, 2011) — The University of Kentucky College of Communications and Information Studies and the Information Communication Technology Collaborative (ICT Co-Lab) have partnered with Keeneland to host this year's Tech Week, focusing on academic Web needs.
The main event of the week is an open forum that will take place from 9 a.m. to 3 p.m. Wednesday, Oct. 19, in the Niles Gallery in the Lucille Little Fine Arts Library.
"Since we have worked so much in the last two years on academic websites in general and on content management in particular, we thought that we would make Web the theme of Tech Week this year and devote the forum on Oct. 19 to academic Web presence," said Konstantin Tovstiadi, director of information technology for the College of Communications and Information Studies, who is coordinating the event with Kakie Urch, the ICT Co-Lab coordinator and assistant professor of multimedia in the UK School of Journalism and Telecommunications.
The "Academic Web Presence" forum will consist of five one-hour sessions by local and national experts with Web experience in the academe. All sessions are free and open to the public, and will include a generous amount of time devoted to question-and-answer sessions and conversations in which all attendees can participate.
Keynote speaker Jean V. Chick, partner-in-charge of real estate services with Deloitte LLP, will discuss parallels between technology and learning at UK and at the new $300 million Deloitte University site that the Big Four accounting firm has built on 30 acres it purchased from Ross Perot outside Dallas.
Chick, an accounting graduate of the UK College of Business and Economics, coordinated bringing Deloitte University online. Its 800-room campus will be the main international training site for Deloitte. The company posted operating revenue of $28.2 billion in its most recent report. Deloitte University emphasizes technology-assisted, collaborative and simulation-based learning.
Tech Week 2011 will also include training sessions sponsored by UKIT on Oct. 18 and 20. The sessions will focus on creating websites using Drupal, the open-source content management system (CMS) that UK Information Technology has adopted as one of the university's CMS choices.
For more information on the forum, visit http://cis.uky.edu/cis/forum or contact Konstantin Tovstiadi at Tovstiadi@uky.edu or Kakie Urch at kakieurch@gmail.com.


MEDIA CONTACT: Keith Hautala, (859) 323-2396; keith.hautala@uky.edu