Year of China Kicks Off With Renowned Author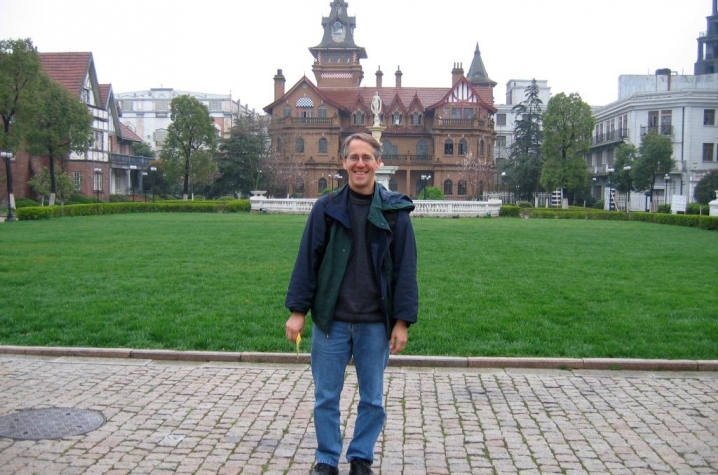 LEXINGTON, Ky. (Sept. 15, 2011) — The College of Arts & Sciences at the University of Kentucky has invited University of California, Irvine history professor, Asia Society associate fellow and bestselling author Jeffrey Wasserstrom to visit campus Sept. 19 and 20 for classroom visits, master classes and small group sessions with students and faculty.
Wasserstrom will hold a public seminar on "China in the American Imagination: From the Days of the Boxer Rising to the Age of the Internet" from 3-4 p.m. on Tuesday, Sept. 20 in the Niles Gallery of UK's Fine Arts Library.
Wasserstrom is a professor of history and chair of the department at UC Irvine, where he also serves as the editor of the Journal of Asian Studies.
Wasserstrom is the author of four books — most recently "China in the 21st Century: What Everyone Needs to Know" (2010, Oxford University Press) — and co-editor of six others. The renowned author is a contributor to many scholarly periodicals and has written commentaries and reviews for newspapers around the country, including the Wall Street Journal and the Los Angeles Times.
"He is not only an accomplished scholar, but he is a public scholar," said Keiko Tanaka, director of the UK Asia Center, professor of sociology and faculty director of the Year of China initiative. "He will be interacting with a wide range of people outside of A&S College, including faculty and students from journalism and the Patterson School of Diplomacy."
 
Following Wasserstrom's visit, A&S will host the Year of China Open House on Sept. 21. This is an opportunity for UK students to grasp just how many colleges, departments and programs on campus focus on Chinese culture, education and study abroad programming.
Wasserstrom is participating in A&S's "Year of China: Awaken the Past, Discover the Future," which is a series of lectures, events and activities to help promote the study of China at UK.
"By inviting guest speakers, organizing educational events and promoting the study of China past and present, we aim to stimulate dialogue and curiosity," said A&S Dean Mark Lawrence Kornbluh. "In bringing China to Kentucky, it is our hope that through a multidisciplinary, year-long engagement, our students and wider community will be better prepared for the future."
A&S's Year of China is a part of the College of Arts & Sciences' Envision 2020: Passport to the World, an academic initiative established to prepare the UK community — faculty, students, staff and alumni — to meet the challenges and opportunities of globalization.
For more information on the College of Arts & Sciences Year of China, please contact Tanaka at ktanaka@email.uky.edu or visit the Year of China website at http://china.as.uky.edu/.