'Aging Through a Physician's Lens'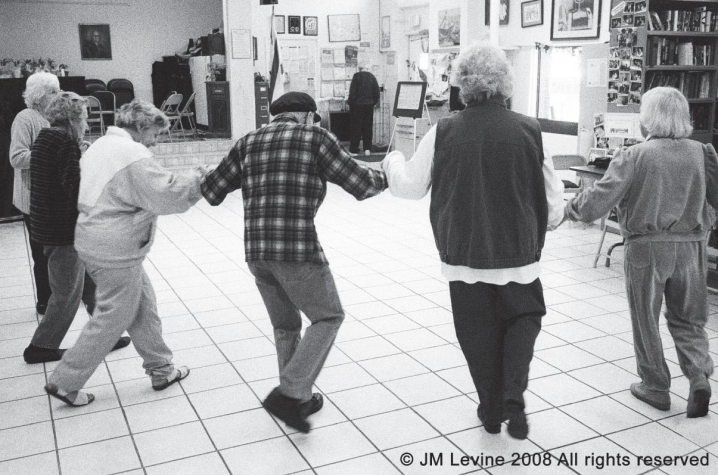 The UK Arts in HealthCare program is hosting a traveling photo show, "Aging Through a Physician's Lens," in the North Lobby of University of Kentucky Albert B. Chandler Hospital, 9 a.m. to 7p.m. daily, through August.
Through the exhibit, Dr. Jeffrey M. Levine explores human aging from the perspective of a medical doctor who specializes in geriatrics. Levine's work is a study of the frailty, social networks, spirituality and self-expression of elderly patients.  The exhibition seeks to promote awareness of the critical shortage of professional caregivers for the elderly, including physicians, nurses, social workers, and pharmacists.
"My show, 'Aging Through a Physician's Lens,' is a retrospective of twenty years of photographing older people," said Levine. "My goal was to challenge stereotypes, reformulate our perceptions of growing old, and inspire caregivers to enter this challenging and rewarding field."
Levine will hold a grand rounds lecture to discuss the concept of humanistic medicine 6 p.m. Aug. 25 in the President's Room at the Singletary Center for the Arts. Registration is required. For more information call (859) 323-5261 or e-mail Carlene Hodges.
During the showcase of "Aging Through a Physician's Lens," a photo competition will take place. The purpose of this contest is to encourage the community to think about aging in a new way. Contestants should submit images around the themes of frailty, social networks, spirituality, and self-expression. The deadline to submit photographs is Aug. 4 and winners will be announced Aug. 25.
Levine's award winning photographs have been shown in galleries from coast to coast. A board certified internist and geriatrician, he began taking pictures of older people during his geriatric fellowship at Mount Sinai Medical Center in the 1980's. Currently, Levine is an attending physician at Saint Vincent's Medical Center in Manhattan and lives in New York City.
The photo exhibit is presented by UK HealthCare, the UK College of Medicine, UK Graduate Center for Gerontology and the Lexington Public Library.