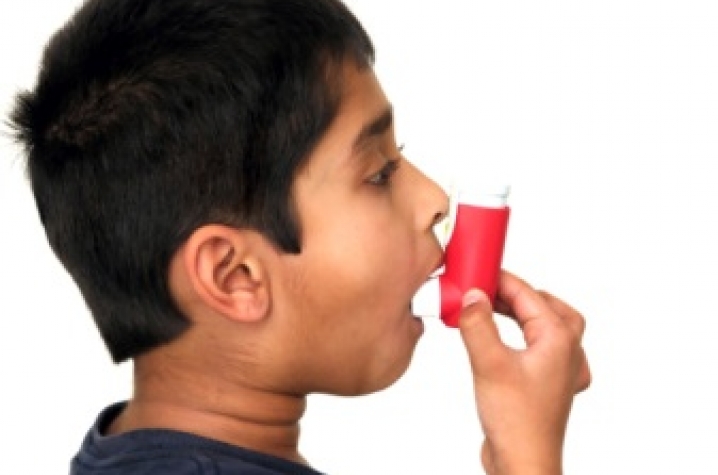 LEXINGTON, Ky. (Oct. 26, 2010) − The Kentucky Children's Hospital, Carnegie Center for Literacy and Learning and University of Kentucky AE550 Community Art Education students are partnering to present a family celebration that will thank Kohl's for a donation to the Kohl's UK Asthma Program, which is a statewide multi-media campaign to help parents and caregivers identify asthma and understand how to help children control asthma symptoms. The celebration, which is free and open to the public, will include several fun family friendly activities and is scheduled for 5:30-7:30 p.m. Thursday, Oct. 28, at the Jesse Stuart Ballroom of the Carnegie Center, located at 251 West Second St.
"Kentucky Children's Hospital is so grateful to Kohl's for such substantial and sustained support of both Kentucky Children's Hospital and the health of the children of the Commonwealth," said Dr. J. Timothy Bricker, physician-in-chief, Kentucky Children's Hospital. 
Thursday's party will feature children's activities and door prizes at the family celebration.  Additionally, Mayor Jim Newberry will stop by the event.
The family celebration will also honor an ongoing grant from Kohl's Cares for Kids through a check presentation for $97,765 to Kentucky Children's Hospital. Kohl's has donated $862,153 to the Kentucky Children's Hospital since 2001. 
"Asthma is the number one reason children miss school and one of the most common reasons children visit hospital emergency departments," said Dr. Don Hayes, UK pulmonologist. "Through this generous gift to the Kohl's UK Asthma Program, Kohl's is making a difference in the lives of many Kentucky children."
The festivities surrounding the family celebration were the product of work by intern Nick Pulliam, a UK communication major who works with the hospital. In developing a special reception to thank and honor Kohl's for their contribution, Pulliam has joined forces with "UK Convergence: Community Art" group to develop a special gift recognizing the considerable donation.
Led by instructor Marty Henton, "UK Convergence" is a group of UK students who represent a wide range of talented local art advocates, arts administrators, visual and performing artists, and educators interested in working within the Lexington community. In the weeks leading up to the family celebration, the group has organized several community art experiences that emphasize asthma awareness, while also creating works of art to be used in the final installation piece.
"Not only does the final exciting Kentucky Children's Hospital event help UK students become locally involved, it also highlights the importance of asthma awareness, and most of all, the generosity of caring corporations like Kohl's," said Henton.