Gov. Beshear Brings Gifts to Pediatric Patients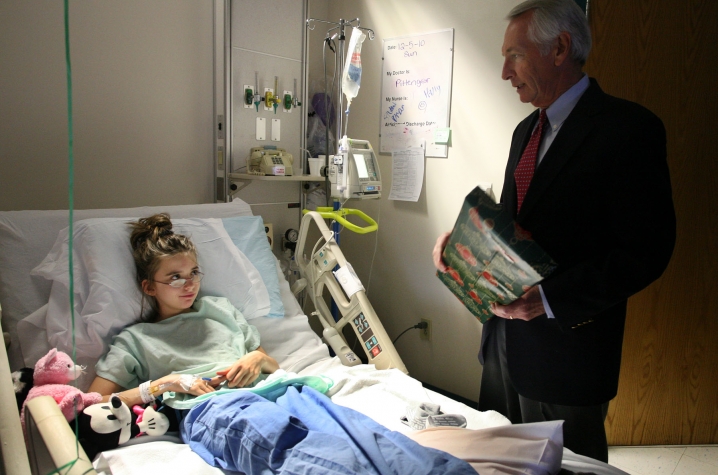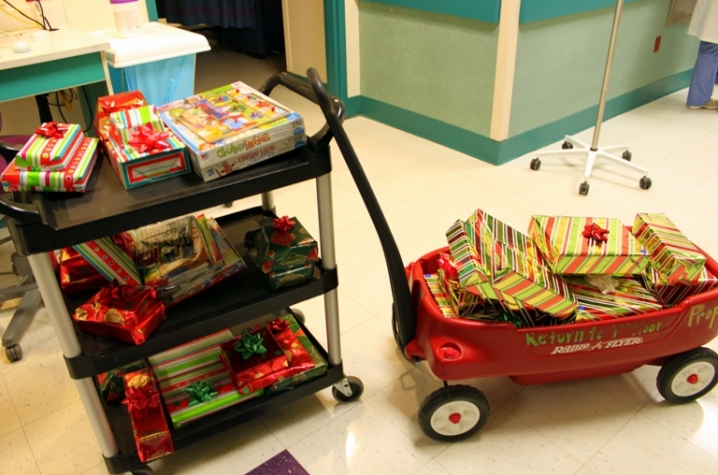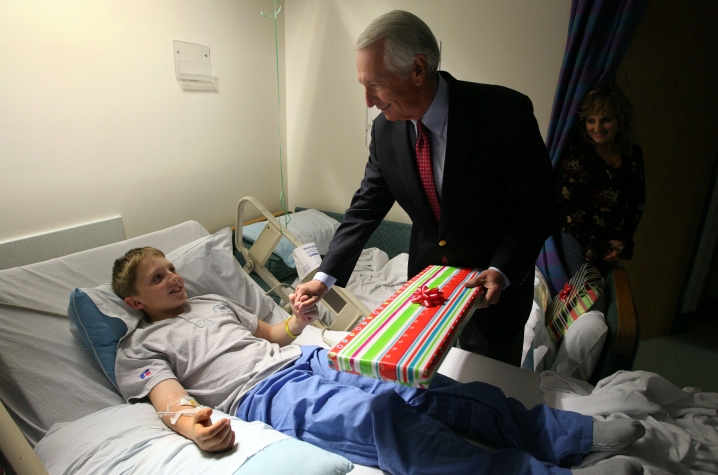 LEXINGTON, Ky. (Dec. 8, 2010) − The holiday season provides an opportunity each year for Kentuckians to reflect on their many blessings and lend a helping hand to those less fortunate.  Gov. Steve Beshear had the chance to lend his time to deliver Christmas gifts and visit with children and their families at the Kentucky Children's Hospital on Monday, Dec. 6.
"This is what the spirit of the season is truly about—giving back," said Gov. Beshear. "I know the toll illness brings not only to these children, but their families as well.  And I hope that today's gift delivery provided a bit of light-hearted relief in what can be a difficult time."
For the third year in a row, the Governor's Office staff brought in new toys to donate for Kentucky Children's Hospital.  This year, staffers collected gifts ranging from dolls to games to books for each of the 65 young patients. Gov. Beshear delivered the donated gifts today during his visit. 
"We are so pleased to have Gov. Beshear at our Kentucky Children's Hospital," said Dr. Tim Bricker, professor and chair of pediatrics, University of Kentucky College of Medicine, and physician-in chief of Kentucky Children's Hospital. "We know how important the health of Kentucky's children is to the government of the Commonwealth and we recognize the commitment of Gov. Beshear and his entire administration to improving the lives of all of Kentucky's children."
About Kentucky Children's Hospital
Kentucky Children's Hospital was established in 1997, but has been taking care of children since 1960. It was renamed in 2005 to more clearly define its role as the hospital for all children of Kentucky. The facility, a hospital within UK A. B. Chandler Hospital, houses an inpatient center; a Level III neonatal intensive care unit to take care of the sickest infants; and a state-of-the-art pediatric intensive care unit. The building also features children's play and activity rooms, expanded family consultation rooms, a family resource center, waiting rooms, conference rooms, and a pediatric staff library. For more information about Kentucky Children's Hospital, visit http://ukhealthcare.uky.edu/KCH or call 859-257-1121.