Keeneland Hall Students Study for the Cure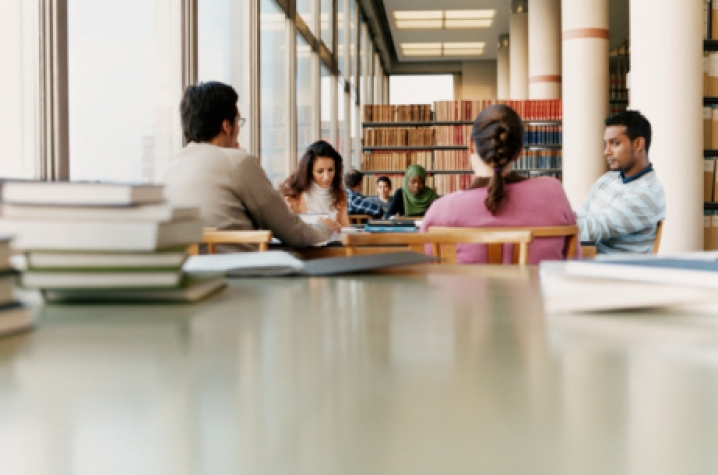 LEXINGTON, Ky. (Dec. 20, 2011) — Amidst the individual anxiety of studying for exams, three University of Kentucky freshmen thought beyond their tests during Dead Week on campus this year.
Freshmen Achmad Hidayatullah, Connor Appelman and Devon Wilson launched UK's first Study for the Cure event in the basement of Keeneland Hall from 3 p.m. to midnight on Dec. 4 and Dec. 8.
All Keeneland residents were given the opportunity to participate in marathon study sessions and raised $239 for UK HealthCare's Kentucky Children's Hospital.
Hidayatullah worked with local businesses and the College of Arts and Sciences to sponsor students for each hour they studied. A total of 945 hours were studied during the events.
"Tutoring provides a service that lifts a burden off of the shoulders of students," said Hidayatullah, who tutored international students in high school. "We want to solve problems. If you miss one concept in a class, it can affect the rest of your experience."
Tutoring is a form of charity work for Hidayatullah, and he was looking for a way to combine scholarly service with a local charitable organization in order to give back.
Large tables were set up in the Keeneland Hall basement where advanced graduate students assisted Keeneland residents in studying for critical final exams in courses including Math 113 and Chemistry 105. The College of Arts & Sciences provided snacks. "These were long study sessions," said Hidayatullah. "But it was worth it. We hope that students get better grades and that patients get the care they need."
Hidayatullah, Appelman and Wilson are all a part of A&S Wired, a new living and learning community at Keeneland Hall created by the College of Arts and Sciences. Debuting this fall, A&S Wired is home to nearly 200 freshmen in a unique interactive space that combines education and residence life and features a technology-infused curriculum designed around the concept of a 21st century liberal arts education. 
Study for the Cure was sponsored by the WIRED Programming Committee and Keeneland Hall Government.
This is a pilot year for the program, and the trio hopes to expand campus wide next year.
"Living in A&S Wired has given us so many opportunities," said Hidayatullah. "We need to give back."
Listen to a podcast on the event here: http://www.as.uky.edu/study-cure