Kentucky Children's Hospital Opens New Heart Clinic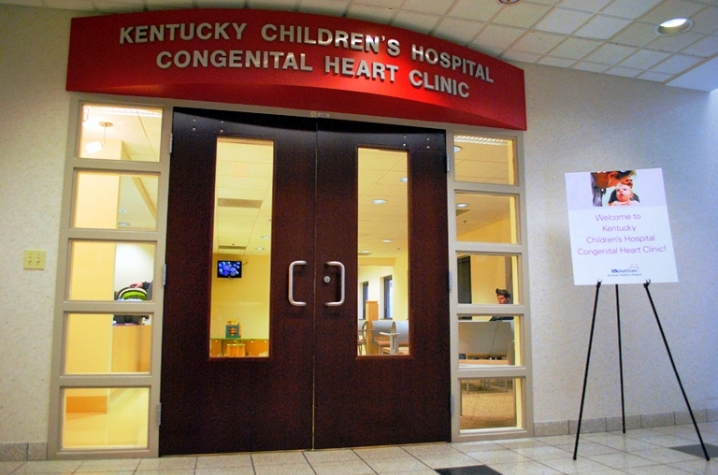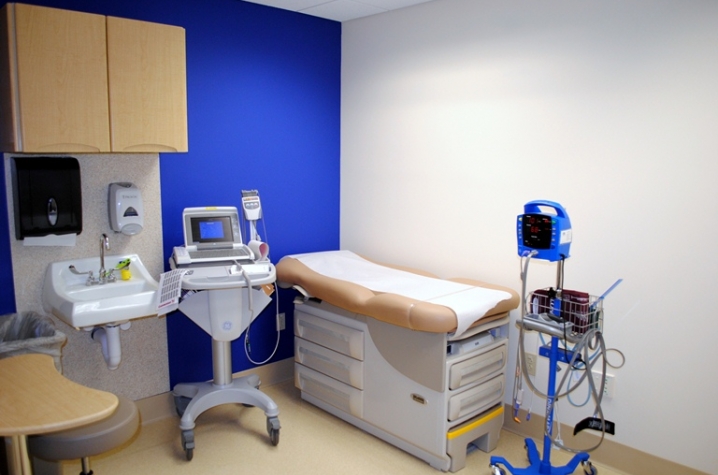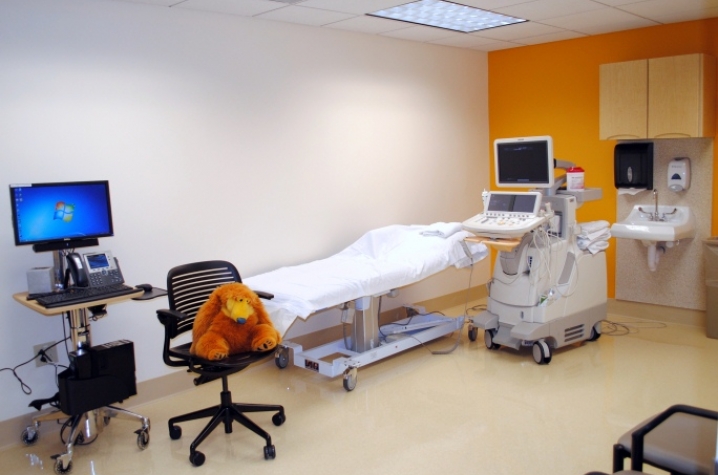 LEXINGTON, Ky. (Oct. 5, 2011) — Pediatric heart patients and their families will now be able to receive all care and services in one location at the new Congenital Heart Clinic. Kentucky Children's Hospital announced the opening of the comprehensive and integrated patient centered clinic on Monday, Oct. 3.
Under the medical direction of Dr. Doug Schneider, the clinic specializes in perinatal, pediatric and adult congenital cardiology, cardiovascular surgery, and cardiovascular research for children and adults with congenital heart disease.
"Our ultimate goal is to provide an integrative approach to pediatric care, and there is no better place to be if your child is facing a heart problem," said Dr. Carmel Wallace, interim chair of the University of Kentucky's Department of Pediatrics. "We are excited about the opportunity to provide this level of patient and family-centered care, and rest assured that they will no longer have to travel from place to place to get the care they need and deserve."
The new space includes a full-service diagnostic center, including advanced arrhythmia testing and pediatric and fetal echocardiography to provide comprehensive cardiac care in one location, as opposed to one of the five clinic areas where patients and families were previously seen.
"The KCH congenital cardiac program is rapidly growing, and we offer an extensive list of advanced treatment options for children and adults with congenital heart disease including cardiac surgeries and catheter-based therapies," said Dr. Schneider. "The new centralized clinic will enhance our ability to provide excellent individualized care for our patients by facilitating an integrated multidisciplinary team approach that is focused on the patient and their family."
The Pediatric and Fetal Echocardiography Laboratory at Kentucky Children's Hospital is the only facility in the state that has attained national accreditation in all three pediatric areas: transthoracic, trans-esophageal and fetal echocardiography. This is one of the most effective diagnostic tools for assessing congenital heart defects, including diagnosis even before birth. These services will now be available at the new location.
"Our new clinic features state of the art technology for the diagnosis and evaluation of patients with congenital heart disease," said Dr. Mark D. Plunkett, chief of cardiothoracic surgery at UK HealthCare and director of congenital heart surgery at KCH. "This will greatly facilitate our ability to offer these patients the best and most comprehensive care with both medical therapy and surgical repair of their heart defects."
A wide variety of cardiac-related needs will be treated, in addition to ones that require surgical and catheter-based treatments, with easier access to multiple individual subspecialists to care for patients in a coordinated and collaborative manner.
"This new clinic will also offer multidisciplinary management of many problems we see in children including heart rhythm disturbances and pacemakers, high blood pressure, fainting and high cholesterol," said Dr. Lou Bezold, chief of pediatric cardiology and medical co-director of the Congenital Heart Program at Kentucky Children's Hospital. "We are also excited to also begin offering the services of a medical social worker to assist families as needed."
The new clinic space is located in the Kentucky Clinic, second floor Wing D. For more information about Kentucky Children's Hospital, please visit http://ukhealthcare.uky.edu/KCH/kchc/. To schedule a visit at the KCH Congenital Heart Clinic, call (859) 323-6754.