Safe Kids Hosts Car Seat Check for UK Employees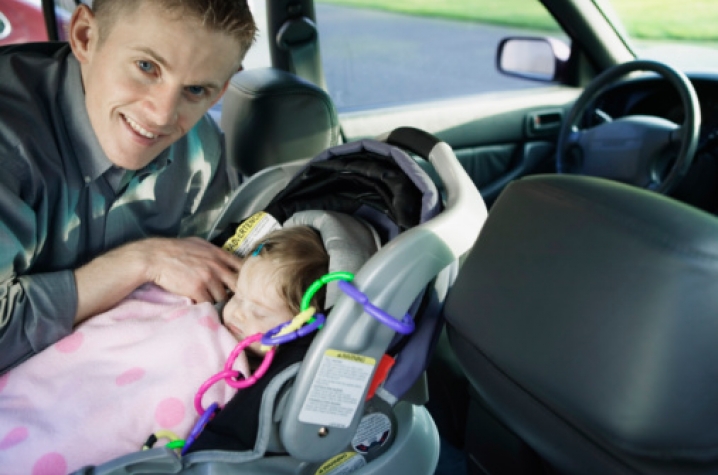 LEXINGTON, Ky. (Oct. 5, 2011) — Safe Kids Fayette County hosts a free car seat check for all University of Kentucky employees on Thursday, Oct. 6 from 4 - 6 p.m. at E. S. Goodbarn, 1451 University Drive, on UK's campus.
More than 90 percent of child safety seats are not installed correctly, and even small mistakes can make your child less safe while in a vehicle. If your child already has a car seat or booster seat, you can have it checked by Safe Kids technicians to make sure it is installed correctly, and learn about safe transportation of children.
"Car seats are meant to protect children during a crash and save lives," said Sherri Hannan, a nurse and coordinator of Safe Kids Fayette County, led by Kentucky Children's Hospital. "An important component is correct installation and use of the child restraint to optimally ensure the best outcomes.
Caregivers can learn how to correctly buckle their child into the car seat, install the seat in the vehicle, and learn about current recalls and defects with certain equipment.
To help your car seat check-up go smoothly: 
Call to schedule an appointment. 
Allow at least 20 minutes for your appointment. 
Let us know if you need to cancel or reschedule.
Before coming to your appointment, install your child's safety seat by following the directions.
Please have available the car seat instruction manual and vehicle owner's manuals. Child safety checks are offered as an educational opportunity, not an installation service. Safe Kids technicians will be able to educate caregivers on safe transportation of children, stressing new AAP recommendations released earlier this year. They can provide the education with or without the child present.
Call Safe Kids Fayette County at 859-323-1153 to schedule an appointment.