Kentucky Clinic, Turfland Retail Pharmacies Expand Hours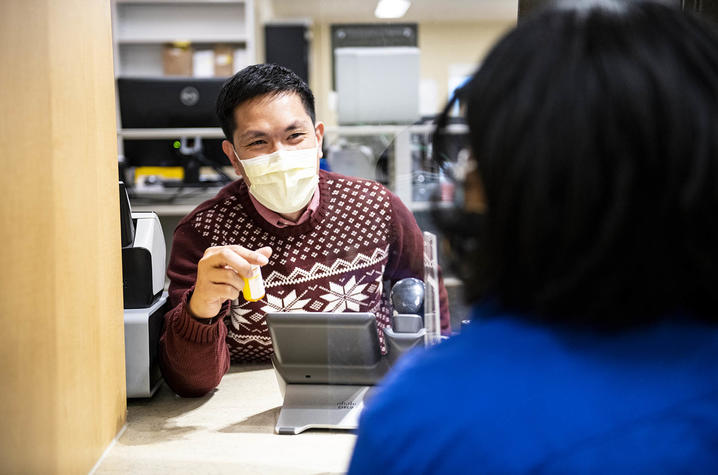 LEXINGTON, Ky. (March 23, 2022) — Two UK Retail Pharmacy locations will have new hours beginning Sunday, March 27.
Kentucky Clinic Pharmacy and Turfland Clinic Pharmacy will be open from 7:30 a.m. to 9 p.m. Monday through Friday and 8:30 a.m. to 5 p.m. Saturday and Sunday.
Kentucky Clinic Pharmacy is located near the main information desk on the first floor of the Kentucky Clinic building. Turfland Retail Pharmacy is located inside UK HealthCare – Turfland on Harrodsburg Road in Lexington, behind the Barnstable Brown Diabetes Center.
Like all UK Retail Pharmacy locations, Kentucky Clinic Pharmacy and Turfland Retail Pharmacy are open to everyone and accept most insurance plans. Free mail delivery is available on request for most prescriptions. The pharmacies also offer half off most copays to UK HMO/PPO members who see a UK provider.
For more information on UK Retail Pharmacies, visit ukpharmacy.org or call toll-free 833-333-UKRx (8579).