Georgetown Hospital Joins Markey Affiliate Network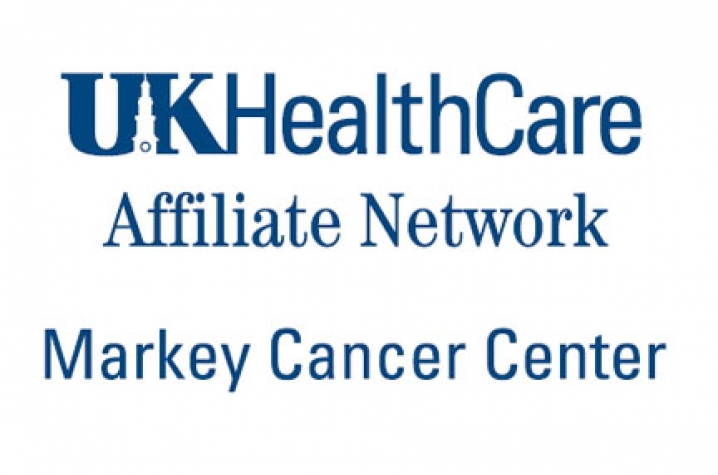 LEXINGTON, Ky. (March 15, 2010) − Georgetown Community Hospital has joined UK HealthCare's Markey Cancer Center Affiliate Network. The hospital began to establish a formal partnership with the cancer center in November, which was finalized earlier this year.
The hospital offers a variety of services for cancer patients.  The newest addition is a chemotherapy suite, which offers six private rooms for patients and is staffed by two full-time nurses with a combined 30 years of chemotherapy infusion and oncology experience.  Additionally, Dr. Jim Morgan, a Markey Cancer Center hematologist and oncologist, sees patients twice a week at the hospital and coordinates care for patients in the chemotherapy suite.
The hospital also has a partnership with UK HealthCare to offer radiation medicine on Georgetown's campus. The center is a 3,500-square-foot clinic featuring the most up-to-date equipment available. As many as 35 people per day can be treated at this facility, which is headed up by Dr. Ronald McGarry and Dr. Marcus Randall of UK's Brain and Body Radiosurgery Program.
Georgetown Community Hospital CEO Barry Papania says the affiliation will allow the hospital to offer the highest-quality cancer care to its patients.
"We provide high-quality, convenient health care to Georgetown and by partnering with UK, we can continue to offer even more to meet the needs of our patients," Papania said.
The addition of Georgetown Community Hospital brings the total of affiliated hospitals in Kentucky to five. Georgetown joins Rockcastle Regional Hospital, St. Claire Regional Medical Center, Appalachian Regional Hospital – Hazard and Harrison Memorial Hospital in the network.
For more information about Georgetown Community Hospital, please contact Jacquie Peterson at (502) 868-1260.  For more information about the Markey Cancer Center Affiliate Network, please e-mail Cheri Tolle at cltoll2@email.uky.edu.