Project Lets You Recycle to Benefit Cancer Research at Markey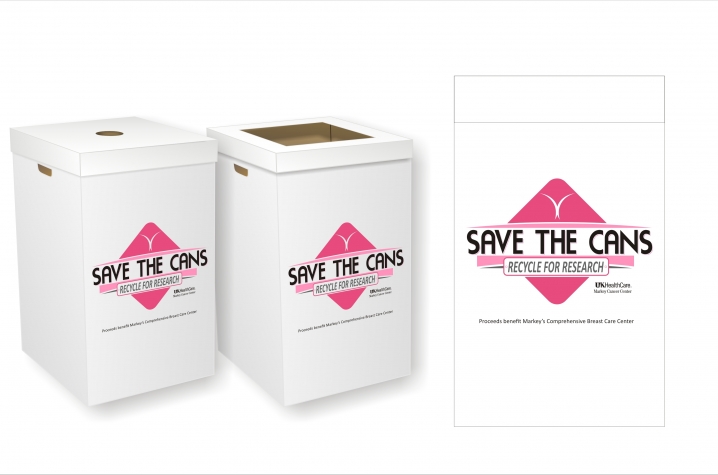 LEXINGTON, Ky. (Nov. 2, 2011) — Recycling cans isn't just a positive for the environment — now it can help fund research for breast cancer. 
Since mid-October, several local business and schools have been participating in the "Save the Cans" recycling project to benefit the University of Kentucky Markey Cancer Center. The project will continue for several months.
The goal is to both raise awareness for breast cancer and collect funds to benefit breast cancer research at Markey. One thousand pink garbage bags and "Save the Cans" cardboard receptacles are being used for collection. Every can recycled is another donation towards the quest to eliminate breast cancer.
Tates Creek High School, the KMSF/Alumni Park Plaza office buildings, the UK Alumni Association and Keeneland are all participating by placing the pink receptacles on site.
Lexington scrap metal processor Baker Iron and Metal will assist in picking up and recycling all cans collected. The family-owned business likes to give back to the community whenever possible, says procurement specialist Walter McKee.
"We feel like this is a very good cause," said McKee. "We're excited to be helping out breast cancer research at the Markey Cancer Center."
MEDIA CONTACT: Allison Perry, (859) 323-2399 or allison.perry@uky.edu.