Lattermann Receives Funding for Arthritis Research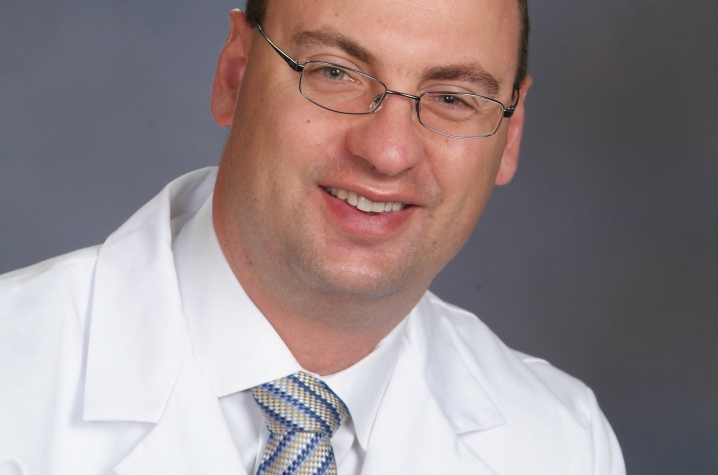 LEXINGTON, Ky. (Jan. 10, 2012) – University of Kentucky orthopaedic surgeon Dr. Christian Lattermann has been awarded an Innovative Research Grant from the Arthritis Foundation. The purpose of the two-year, $200,000 grant is to support research that can lead to better treatments for post-traumatic arthritis in patients after knee joint injuries.
The project, titled "IL-IRA Treatment in Patients with Acute ACL Tear and Painful Effusions," will study a novel treatment that may reduce pain and postpone or prevent long-term development of arthritis in young patients who have torn their anterior cruciate ligament (ACL).
Lattermann is an associate professor in the Department of Orthopaedic Surgery and Sports Medicine at UK. As director of the UK Center for Cartilage Repair and Restoration, he has a special interest in patients who develop early arthritis after athletic injuries.
Lattermann has assembled a world-class team of researchers to advance the treatment of patients with post-traumatic arthritis. This multi-center research project will be directed by Lattermann and includes experienced collaborators such as ACL injury experts Dr. Darren Johnson (UK) and Dr. Kurt P. Spindler (Vanderbilt University), as well as Dr. Virginia B Kraus (Duke University), a world-renowned expert in biomarker analysis in arthritis.
The Arthritis Foundation is the largest private nonprofit contributor to arthritis research in the world, funding over $400 million in research grants since 1948. There are currently more than 1.2 million children and adults with arthritis in Kentucky, one of the highest state prevalence rates in the nation.