UHS offers students the tools to get and stay healthy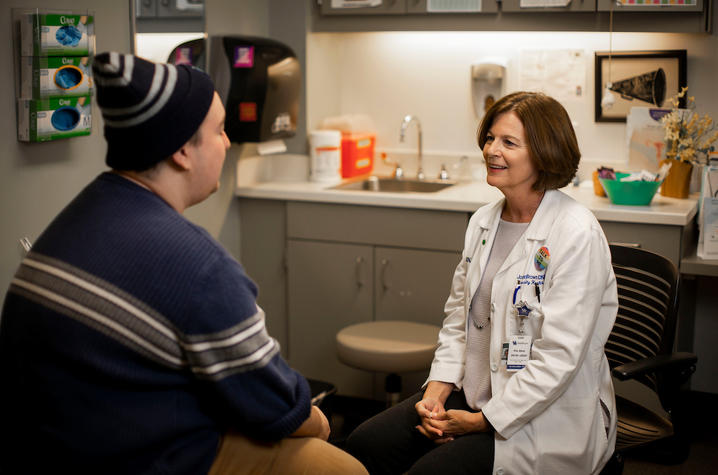 LEXINGTON, Ky. (Nov. 13, 2023) – At the University of Kentucky, we prioritize student health and wellness, which is why it's important for students to be familiar with resources that will help keep them healthy and safe.
The University Health Service utilizes Epic (UK HealthCare's hospital software) as an electronic health record.  To fully benefit from all of the Epic services, there is a sign-up process at University Health Service (UHS) for new and returning students:
Students must create and log in to their MyChart account before they are able to make an online appointment at UHS.
Students may also call 859-323-APPT (2778) to schedule an appointment and get help creating a MyChart account.
Students must call 859-323-5511 to schedule a Behavioral Health appointment.
You can find instructions on how to sign up and log into MyChart here.
UHS is open 8 a.m. to 6 p.m. Monday through Friday during Fall and Spring semesters. At the end of Fall 2023, UHS will be closed on Saturdays. Students or other individuals who are looking for access to a Saturday clinic can seek care at the Fountain Court or Turfland UK HealthCare Urgent Care clinics. Both of these clinics are open from 8 a.m. until 7:30 p.m.  Your student health fee does not cover care at these clinics but both accept health insurance.
Primary Care
All types of physical exams, including routine, sports, employment and travel exams are included in this type of care. Primary care also includes chronic disease management for conditions like diabetes and high blood pressure. Acute care visits are also available for students, offered for unexpected illnesses or injuries. For medical emergencies, students should call 911 or go to an emergency department.
Behavioral Health
UHS recognizes the unique stress and pressures college students face. Whether students need continued care for an existing psychological condition, additional support or guidance with new or unexpected psychological concerns or have an acute need for psychiatric care – the UHS behavioral health team can help. Drug and alcohol abuse counseling and ADHD testing are also available. All discussions are confidential.
Evaluation, brief crisis intervention and medication management are offered for a variety of difficulties, including but not limited to depression, anxiety, drug and alcohol abuse, eating disorders, attention difficulties, stress and grief.
Health Education and Wellness Services
Health education and wellness services have been moved underneath the Student Success program.  More information about these services can be found at Student Success.
For more information on all the resources UHS offers for students under the health fee, visit the Student Health page on their website.