UK College of Medicine Hosts Hispanic Health Fair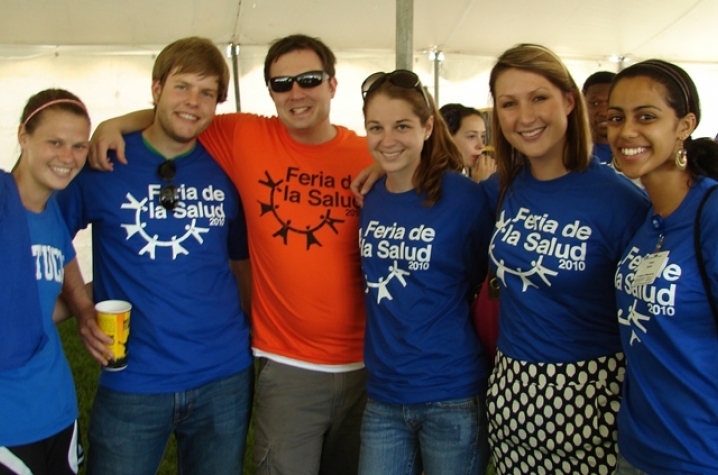 LEXINGTON, Ky. (May 20, 2011) — University of Kentucky medical students are hosting the annual "Feria de la Salud" from 2-6 p.m. on Sunday, May 22 at the E.S. Good Barn on UK's Campus in front of Commonwealth Stadium.  The event is free and open to the public.
Medical students who are fluent in Spanish will be at the fair to act as interpreters. Students from the Colleges of Dentistry and Agriculture will also be on hand at the health fair to offer health-related information.
During the fair, there will be free food and medical check-ups. The soccer tournament starts at noon, with prizes handed out following the match.
There will also be a clinic for women from 11 a.m. to 4 p.m. at the Polk-Dalton Clinic, 127 Elm Tree Lane. The women's clinic will provide free pap smears, sexually transmitted disease testing, and mammograms. UK will provide free transportation from the main health fair location at E.S. Good Barn to the Polk-Dalton Clinic.
The health fair is presented by the University of Kentucky College of Medicine, Class of 2014. 
MEDIA CONTACT: Julie Meador, (859) 323-6363 ext. 256 or Julie.Meador@uky.edu